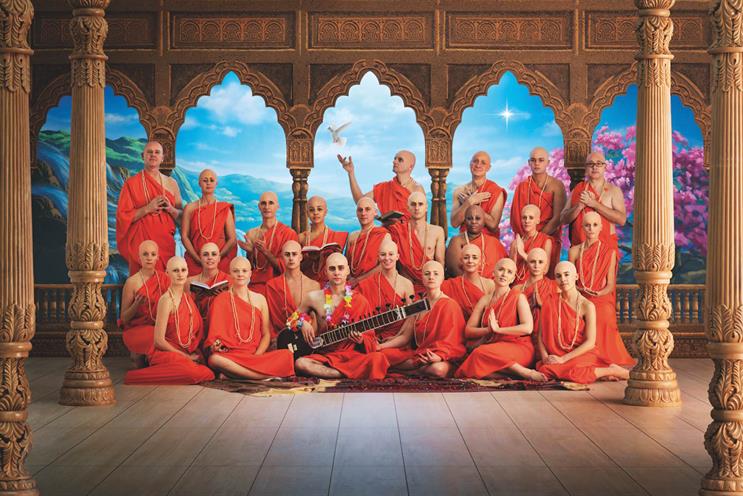 Does any industry put as much effort into making Christmas cards as advertising?
Probably not, but it stands to reason. Christmas cards are not just a way for agencies to tell their clients they are thinking of them, they are an opportunity for shops to advertise their own creativity.
And that explains why no creative agency worth its salt would just send clients a card with a picture of a robin on it and a heartfelt message inside – it would be a wasted opportunity.
With that in mind, Campaign has collated some of the best efforts for 2014.
1. Isobel
Isobel's Christmas card is an institution. The agency has been making them for ten years and has been known to write off a whole day in pursuit of the perfect snap.
Last year's ballroom effort took nine hours to get right.
2. Ogilvy & Mather Paris
Instead of sending a card, Ogilvy & Mather Paris created a video, asking what would Christmas be like if it was tested on a focus group.
The result is actually quite funny, and it never hurts to plant the seed that the general public wouldn't know a good idea if it dropped through their chimney and made them sit on its lap.
The film was written by Andrew Mellen, art directed by Bruna Gonzalez, and directed by Vincent Lobelle through Les télécréateurs.
3. Crispin Porter & Bogusky London
After noticing that 99 per cent of Christmas cards were little better than wallpaper, Crispin Porter & Bogusky London decided not to aim at being among the 1 per cent of cards that were more than that, preferring to make some wrapping paper that can be printed off and used.
4. Havas Work Club
Digital agencies have an even tougher job than ad agencies when it comes to Christmas cards because have to come up with something creative that also incorporates a new technology.
Perhaps that is why many don't seem to bother. Not Havas Work Club though.
The recently-acquired digital shop has ripped off poolside.fm (with its permission) and created www.fireside.fm, a page that streams Christmas music while showing festive film scenes. Entrancing.
5. Wieden & Kennedy London
Wieden & Kennedy London is better known for its Christmas window displays that its cards (click here to see 2013's effort) but this year it hit upon a rather neat idea that combines both.
It began for the agency in January, when W&K collected as many dumped Christmas trees as it could.
It then had them pulped and then made into cards to sell, with all the profits going to Trees for Cities. This year's window display is a point of sale for the Christmas card campaign.
6. Grey London
What's better than a beard? A beard with sparkly Christmas baubles on it. At least that's what Mike Kennedy and Pauline Ashford, creatives at Grey London thought.
The pair came up with the idea of Beard Baubles – small Christmas baubles to adorn people's beards – created the packaging, procured and packed the baubles and are distributing them to customers.
All proceeds will go to Beard Season, a charity that uses beards to spread awareness of skin cancer. Grey is using pictures of some of its more follically-endowed staff modelling the baubles as its official agency Christmas card.