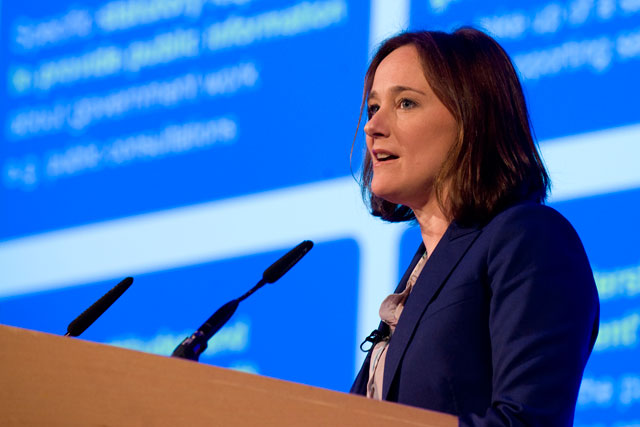 They were also doubtful about whether sufficient resource has been committed to make it work.
Concern centres on the complexity of the new procurement contracts that will be introduced later this year.
At the same time, they are fearful about possible friction between government procurement specialists and the new "proactive communication hubs" that bring government departments together.
The Government's communication strategy for the post-COI era was laid out by Jenny Grey, the executive director for government communications, at a meeting on Monday attended by more than 700 senior figures from marketing communication agencies.
Francis Maude, the minister for the Cabinet Office, told them that the Government was committed to ending the extravagance and inefficiency that had previously blighted its communications. "We will spend money in a more strategic and co-ordinated way than we have before," he promised. "But we will be open for business to all kinds of innovative suppliers and entrepreneurs, whatever their size, whatever their business model."
However, worries remain about the new contract frameworks being established by the Government Procurement Service that will replace those expiring within the next six to eight months.
One, covering creative services, DM, digital media, events and PR, will come into force in October. The other will launch in November.
"I worry that agencies won't understand these frameworks, which are quite technical," an agency director who was at the meeting said. Another senior industry figure warned: "A lot of agencies won't be sure about which framework they should be in."
The over-riding concern, however, is the admission by the GPS that just six procurement staff will be responsible for communication suppliers - a fraction of staff deployed by COI on procurement.
Meanwhile, some agencies are alarmed about the potential for conflict between the "hubs" and the GPS. The Government plans to establish seven of these to produce more co-ordinated communication programmes.
One comprises just the Department of Health, one of the Government's biggest spenders. Another will include the Ministry of Defence, the Foreign and Commonwealth Office and the Department for International Development.
NEW AD ROSTERS
Announced in Oct 2012:

Announced in Nov 2012:

2013/2014: