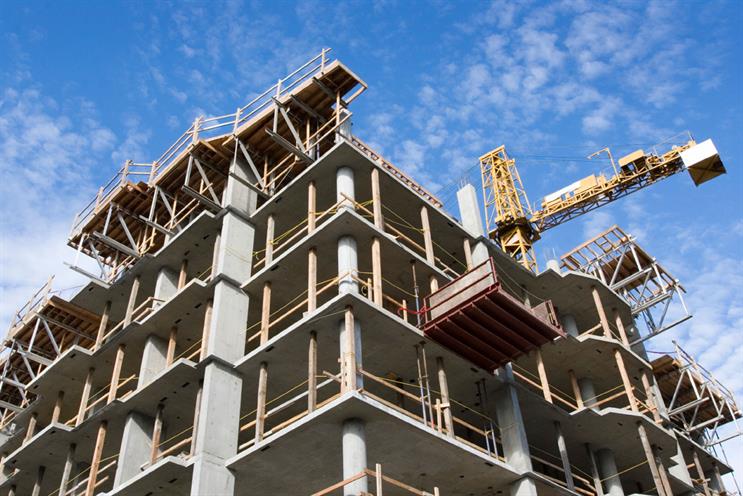 It's the worst-kept secret in advertising: the creative agency model is crumbling. Blame the explosion of new channels to reach consumers. Blame the data deluge and its worshippers. Blame the robots – just watch the terrifying Humans Need Not Apply film. Whatever the catalyst, it's a problem the industry urgently needs to fix.
Of course, agencies are already responding by creating more integrated offers, buying in new skills and setting up production studios to produce cheaper online content quickly. Others are trialling new payment models or taking equity in smaller clients.
Much of this is an attempt to see off threats from rival disciplines that are moving into their territory – or to see off clients swelling their in-house departments instead. Although creative shops can perhaps be comforted that even Specsavers, the poster child for in-house creative, needs external support – it put its CRM account out to pitch last month.
Agencies are also wary of new entrants that could disrupt the industry. One example is the former Havas chief executive David Jones' new business, You & Mr Jones, which he claims is the first "brand-tech" group. The launch has the potential to disintermediate creative agencies by offering a fast, cheap way of producing creative via a combination of tech and crowdsourced content.
Jones' recent interview with Campaign, when he stated that he would rather "have an efficient machine than a slow, grumpy creative person with a massive ego", certainly sparked debate.
But with some creative teams struggling to get more than one piece of work made a year, the existing model does not appear to be an efficient way to structure a business in today's fast-moving world.
Publicis Worldwide's global chief strategy and innovation officer, Dylan Williams, sums up the problem: "Disintermediation is fundamentally transforming every other industry so why not ours?"
He adds: "Having an agent triangulate a direct relationship between buyer and seller risks that relationship becoming slower, more expensive and, crucially, less authentic. So you have to work out what is it that you as an agent bring to the buyer/seller relationship that they couldn't work out themselves between consenting adults."
Agency chiefs argue that they are already adapting to the new landscape. As Engine UK's chief executive, Debbie Klein, says: "I don't believe that disintermediation will destroy the creative agency because the smart ones have already adapted."
But she adds: "I'm in violent agreement that the old 'hours-per-head' business model is broken. Clients want us to focus on value-based charging frameworks because the value of every hour we spend is not equal – rather than simply cutting costs."
Jones' business could easily have been dismissed as hyperbole – and the agency's name itself has attracted ridicule. But its $350 million war chest carries weight. That, and an endorsement from Unilever's chief marketing and communications officer, Keith Weed, who said You & Mr Jones was "setting out to deliver what the world's major advertisers need – someone who can combine the fundamentals of brand-building with the power of technology".
Despite the occasional standout campaign, and all the industry's bluster, it would appear that agencies have yet to persuade marketers that their tech credentials quite match their creative ones. If the man at the helm of the world's second-biggest advertiser is still sceptical, the industry had better listen.
Below, Weed explains his perspective in more detail to Campaign.
Keith Weed on agencies, integration and why creativity will become more important
What is the biggest challenge facing marketers today?
In a changing communications world, it's ensuring integration and consistency across our brands, rather than fragmentation.
We work with many more agencies than we used to. I was recently in the command centre for a Unilever brand campaign. I looked around and we had literally a dozen companies in that room including Ogilvy, David, Facebook, Google, The Audience, PHD and Mindshare. They are all great companies and were all doing the best to maximise their particular area. But there's a real risk for brands that we end up working with individual agencies that maximise a particular channel rather than maximise the overall brand.
One of the tasks that falls more and more to the marketing leads within companies such as ours is to orchestrate all these inputs to ensure we get a consistent brand approach.
So creating a more integrated approach is the goal?
Yes. If I go back to when I was a brand manager, I'd go to JWT in Berkeley Square in London and they would offer me all my brand comms needs – TV, print, poster and radio. At the end of the meeting, in would come the media guys and present a media plan. That bears no resemblance to the complexity of what we do right now.
While we've got many more opportunities to target, engage and be incredibly creative now, there is a risk that we fragment the very brand equities we are choosing to build because of that lack of integration. It's a real challenge for the industry.
What do you make of existing agency offers?
There appear to be three different models. There's the one-stop shop, such as an Ogilvy, that says: "We can offer you everything."
Then there are the holding companies that say they have the best of all the different agencies within their group.
Or you can take a pick-and-choose approach and go to what you believe are the best individual agencies out there.
Those are the three different models that we experiment with. But I don't think anyone has yet come up with a winning solution to say: "This is the way through."
I would imagine that, after all the diversification we are seeing right now and the acquisitions from the big companies, at some stage we will see an integration back to a full-service offer.
But right now I think there is too much of a risk of not being able to work with the best specialists in a particular area.
We are the second-largest advertiser in the world. I would prefer a more integrated offer, but I'm not going to sacrifice working with anything other than the best. That is our main driver at this stage.
As well as the different agencies, you also have relationships with tech platforms and tech brands. Do you think agencies will have that technical capability in the future or will you still have to go direct to the tech brands?
I would be a brave man to predict the future, because there are many futures out there depending on how the tech brands and the agencies evolve. I do believe right now that it's necessary for us to engage directly with the additional companies (Google, Facebook, Twitter etc).
Five years ago, we were one of the first companies to do one of those Silicon Valley tours that so many have done since. It paid off. We went to see Apple when it was just developing iAd, and we're still the biggest advertiser on the iAd platform by a long way today. We understand iAds probably better than most because we were there right at the beginning, working with Apple engineers on developing the content.
In a fast-changing world, you either want to be a big company innovating and leading the way or a niche company being very targeted. Where you don't want to be caught right now is in the middle – it's a very vulnerable place.
Fortunately, we can be big and innovative. That's the reason why I started The Unilever Foundry to work with start-ups. It's another way of bringing ideas and creativity directly into Unilever as opposed to going outside.
You say you would be a brave man to predict the future. But what changes do you see coming down the line?
You're not going to get to the future first if you don't have a point of view about where things are going. But you need to carry out multiple different approaches to ensure that you are well-equipped to compete in different scenarios.
In one scenario about the future, I'm absolutely convinced that the combination of the Internet of Things and artificial intelligence is going to create really unique approaches to unpacking personalisation at scale.
Another area of interest is programmatic. Unilever has been very active in the programmatic area for quite a few years now but I think, when that's done at scale, it won't just be media – it will be creative as well.
One thing that will become more and more important – and it was ever thus – will be creativity. Increasingly, the added value of great creativity to break through the clutter to get noticed, to reward people, to engage people, to amuse people and to bring people a more personal engagement with brands will become more important.
Next week: What three more senior clients think about the changing landscape.