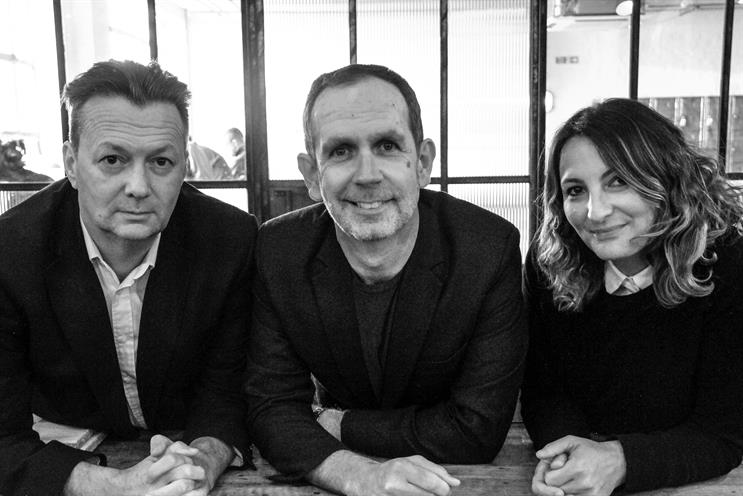 Ellipsis Entertainment - backed by high-profile investors from Adam & Eve/DDB, Lucky Generals, MullenLowe and Grey - will create a 17,000 square feet experience, fusing theatre with digital tools such as augmented reality and virtual reality.
McGuinness, who also co-founded PR agency Seven Dials, has set up shop with Jon Scott, former chief finance officer of Quintessentially, the concierge company.
They are joined by Connie Harrison, former director of brand partnerships at theatrical experience company Punchdrunk, as co-founder and creative director.
McGuinness explained that the experience will last for two hours and that people will travel through six different scenes with large-scale sets and an overarching narrative. It will open in March next year and cost around £50.
There are plans to expand to other cities but McGuinness is determined to "make it great, first and foremost". It will not incorporate branded elements for the time being, he added.
McGuinness told Campaign that he's been able to take a step back and notice that the experience economy is growing among the millennial audience. "It's already over a $1tn market in the US and the other thing that struck me about it is that it is big in Singapore and Shanghai," he said.
"It's largely driven by millennials by social media, so it's a big market that's growing and that is global and that seems to be a really exciting place to find a new business."
Investors from the funding round include Lord David Puttnam, multi-Oscar winning producer, Lord Waheed Alli, former chairman of online fashion retailer ASOS, and Michael and Kenny Bruce, who co-founded Purplebricks, the online estate agency.
Adam & Eve/DDB founders James Murphy and David Golding, Lucky Generals co-founder Danny Brooke-Taylor, MullenLowe Group UK chief executive Dale Gall and Havas group chief executive for Europe and UK Chris Hirst are some of the ad agency investors.
Each investor has bought a share in the business. McGuinness said that the investors "symbolise what we are trying to do", bringing the technology and creatives worlds together.
He added: "It's a big challenge, it's different enough to really fire my belly up again and to really get me excited and get the adrenaline flowing again but in many ways its similar skill sets that I've used throughout my career."