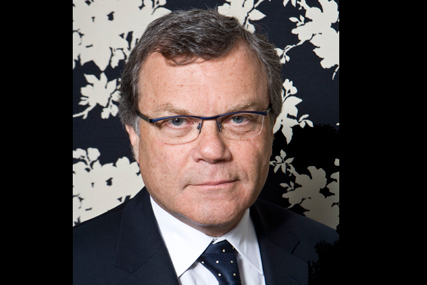 The Top 50 advertising agencies' accounts reviewed here are likely to be the last set of promising results before the full effects of the recession are felt. Looking mostly at results from 2008, agencies have continued the increase in profitability that we have reported since 2005. Operating profit margin increased to 12.6 per cent from 12.3 per cent and overall operating profit was up by 12 per cent for the Top 50. Only two agencies recorded an operating loss, although there were a number whose results had declined significantly since last year.
Strong growth and consolidation at Nitro resulted in its entry into the Top 50, while Beattie McGuinness Bungay and Wieden & Kennedy continued their impressive growth. Significant falls were reported by Tangible Financial, Story UK and Big Communications. St Luke's Communications has dropped out of the Top 50 altogether.
A Profitable Industry
Operating profit increased by 12 per cent compared with an 8 per cent increase in gross income. This continues the improvement reported in previous years. Operating profit margin on gross income is 12.6 per cent. Of the Top 50 advertising agencies, 48 recorded an operating profit compared with 45 last year. Of these 48 agencies, 30 reported an increase in operating profit, with JWT Group (£3.2 million increase or 123 per cent) and Grey Advertising (£3.1 million increase or 212 per cent) recording the biggest increases in monetary terms.
The biggest falls in operating profit in monetary and percentage terms came from Young & Rubicam Group (£4.3 million or 25 per cent), VCCP (£1.5 million or 51 per cent) and TBWA\London (£1.5 million or 124 per cent).
Comparisons are drawn to 1991, before the last significant downturn, when operating profit margin for the largest agencies stood at 9.8 per cent. In the three subsequent years, they recorded overall operating losses, which looks unlikely to happen this time as agencies appear better prepared as balance sheets have been strengthened considerably since last year.
A well-run profitable agency should be able to generate an operating profit margin of 15 per cent or more. Of the Top 50 agencies, 20 beat this benchmark and eight generated an operating margin in excess of 20 per cent. Story UK led the way with an operating profit margin of 45 per cent.
Agencies that consistently achieve higher profit margins tend to be those that ensure that staff costs are kept in check. Of the 16 agencies that kept staff costs below our recommended benchmark of 55 per cent or less, 11 generated operating margins in excess of 15 per cent. This year, staff costs on average absorbed 56 per cent of gross income, a similar figure to last year.
Independently owned agencies tended to have higher employment costs compared with gross income, although the ability of owner-managers to take shareholder return as salary influences this.
No Longer the Great Divide
Independently owned agencies grew gross income by 14 per cent, which was double the 7 per cent reported by the group-owned companies. Whereas the group-owned agencies used to be better at converting additional gross income into profits, this no longer appears to be the case.
Independently owned agencies increased operating profit by 27 per cent but group-owned agencies' operating profit only went up by 7 per cent, compared with last year's 28 per cent. Of the independent agencies, BMB, CHI & Partners and Accord Group all reported an increase in operating profit of more than £1 million. Robson Brown, WCRS and The Red Brick Road all reported significant falls in operating profit but all three remained profitable in the period. Of the group-owned agencies, only eight reported operating profit increases of more than 25 per cent, with Euro RSCG London reporting an increase of a staggering 385 per cent.
The differential in salary between group-owned and independent agencies closed for the first time this year, with group-owned agency staff netting an extra £4,400 per employee on average compared with a differential of £10,600 last year. This equates to a premium of 8 per cent per person. The increased investment in staff at the independent agencies has reaped rewards, although the ratio of employment costs to gross income is similar.
Productive
Productivity, as measured by gross income per head, increased to £106,720 per head. Operating profit per head reflects productivity and how effectively an agency converts revenue into profit. This increased by 5 per cent to £13,442 per head. Story UK led the way with £63,000 per head and 16 of the Top 50 agencies achieved in excess of £15,000 per head.
Operating profit grew by 12 per cent but pre-tax profit by only 6 per cent. This was due to a large decrease in the amount of exceptional income that had previously contributed to pre-tax profits. Exceptional costs of goodwill amortisation and impairment increased by 30 per cent to £4 million, with Accord Group responsible for nearly half of those costs.
The positive results and strengthening balance sheets of the Top 50 agencies show that most are prepared for the recession. There will, however, be several factors out of their control that will determine their fortunes in 2009.
- Financial Performance Of Marketing Services Companies 2009 is available from Kingston Smith W1 (020 7566 3850), priced £460.
TOP 50 ADVERTISING AGENCIES - See attached table
Source: Kingston Smith W1 has used figures filed at Companies House (or audited figures provided directly to them) with predominantly 2008 and early 2009 year ends (some 2007 year ends are included where more up-to-date information was not available). Definitions: Gross income is turnover less cost of sales; employment costs includes gross salary, employer's NIC and pension costs but not freelance costs; operating profit is profit before interest, investment income and tax but has been adjusted for goodwill charges. Notes: 1 prev. FCB London; 2 prev. The Leith Agency Cann-Erickson Manchester; 2 prev. Euro RSCG Wnek Gosper; 3 prev. HHCL/Red Cell Advertising; 4 prev. Camp Chipperfield Hill Murray; 5 prev. Barrington Johnson Loraers
UK Groups
The latest published results of the quoted UK groups in the marketing services sector paint a mixed picture. Overall gross income grew by 19 per cent from the previous results, with fee income growth spread relatively widely across the sample. Of course, much of this growth is the effect of full results filtering through from acquisitions made in 2007.
Overall, the average operating profit margin across the sample fell from 13.3 per cent to 12.3 per cent, with just under half of companies reporting a decrease in their absolute operating profit levels. The decrease in average margin is not entirely unexpected as many groups will have had a tough last quarter and perhaps last half of 2008. It is widely expected that 2009 margins will show a further decrease as pressure on marketing budgets continues.
On average, employment costs consumed 61.7 per cent of gross income, an increase on the 61.2 per cent in the comparative year. In total, ten (unchanged from the previous year) groups kept this ratio to within 60 per cent or less, and, of these groups, all but one recorded a double-digit operating profit margin. With tougher times still to come, it is vital that companies take early and decisive action on both headcount and staff costs to ensure that these remain in line with fee income, as managing this ratio is key to profitability.
While fee income grew by 19 per cent, employee numbers went up by only 14 per cent, and just 11 groups cut staff numbers. This resulted in an increase in average gross income per head (the key measure of productivity) to £72,514. This is still some way short of our target of £80,000-£100,000 and only nine groups managed to achieve more than £80,000 per head.
Employment costs increased by 20 per cent to a fraction under £5.6 billion and resulted in the average employee's salary increasing by around 6 per cent to £44,742. This is quite a surprising increase given an average RPI in 2008 of 4.0 per cent, but we will no doubt see only a very marginal increase in this figure in the next set of results as many groups have been forced to reduce bonuses, implement pay freezes and pay cuts to keep staff costs in line with gross income.
The highest-paid director's remuneration, across the quoted groups, ranged from between £104,076 to over £3.5 million (at WPP). With average margins of just 12 per cent, one has to consider whether some of these packages seem on the high side. Of those groups reporting a decrease in operating profit, five also reported an increase in the highest-paid director's remuneration.
Unsurprisingly, the amount of goodwill written off by the quoted groups increased and was £90 million up from £52 million in the previous year. However, total goodwill remaining on the industry balance sheet stands at a staggering £11.1 billion.
In such a tough economic climate, listed groups are enjoying less liquidity and suffering from much lower share prices. Market pressures to improve profits can sometimes lead to decisions that would not otherwise be made in a private group, and that coupled with the associated costs of being listed is leading some groups to consider a delisting.
- Esther Carder, partner, Kingston Smith W1.
Agency performance leagues 2010: