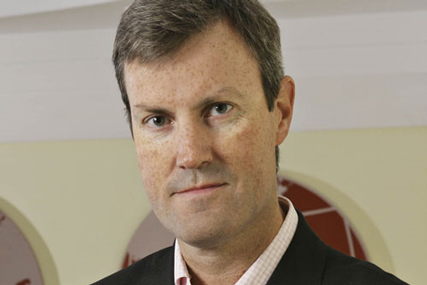 The productivity of the Top 30 media buyers was very healthy, with an average gross income per head at £115,061. Despite other operating costs per employee being considerably higher than other sectors, media buyers were still able to achieve an impressive operating profit per head. Operating profit increased by an impressive 25 per cent, assisted by employment costs only rising by 9 per cent in the same period. Digital specialist media buyers continued to see particularly sharp rises in gross income, with i-level and ZenithOptimedia International recording double-digit increases. Of the Top 30 media buyers, 23 recorded an increase in gross profit.
Kingston Smith W1 recommends an operating profit margin benchmark figure of 15 per cent, which 21 of the Top 30 media buying companies achieved. All but three agencies achieved at least 5 per cent with an average of 22 per cent, a survey record.
This year's survey also revealed an overall increase in operating profit per head from £21,341 to £25,492. Average gross income per head, at £115,061, is now well above the Kingston Smith W1 benchmark figure of £100,000.
The sector has reached maturity and specialised diversity has been the key to profitability. There is a danger some companies will spread their capabilities too thinly rather than focus on their main expertise.
Independently owned agencies are, on the whole, smaller than group-owned ones as they cannot benefit from the sheer economy of output from well-backed group-owned agencies. They do, however, represent a 14 per cent market share of the Top 30's gross income but this is a drop on last year's figure of 16 per cent.
The group-owned agencies increased their growth in both gross income and profitability more than the independently owned agencies. Group-owned agencies' gross income increased by 10 per cent compared with 9 per cent for those independently owned. Group-owned agencies were much better at turning the increase in gross income into profitability, with an increase of 28 per cent compared with 9 per cent in independently owned agencies.
The Top 30 generated £36.3 million of net interest income, representing 21 per cent of the pre-tax profits. This is up from last year's 12 per cent and has traditionally been a key source of profit for media buyers. With interest rates falling to historic lows at the end of 2008, it will have a marked effect on profitability. It will be interesting to see how much effect it has had in next year's results.
- Cliff Ireton, partner, Kingston Smith W1.
Agency performance leagues 2010:
CREATIVE AGENCIES - Top 50 league table
MEDIA AGENCIES - Top 15 league table
DIGITAL AGENCIES - Top 15 league table
DIRECT MARKETING/SALES PROMOTION AGENCIES - Top 15 league table