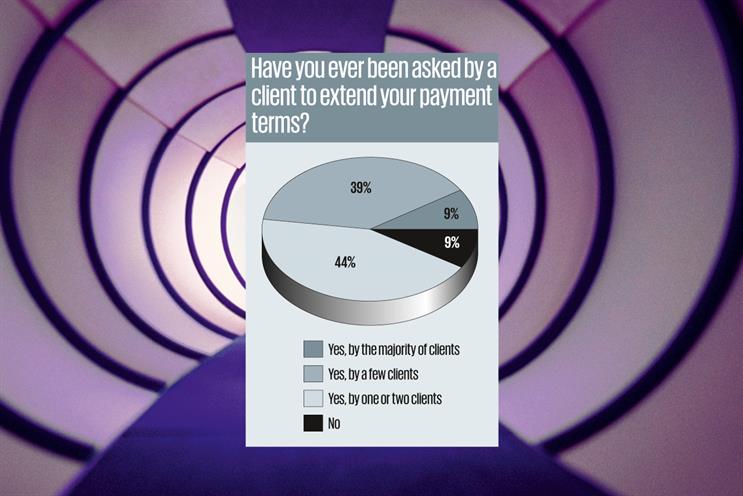 Kingston Smith W1, the marketing services and media accountants, asked more than 100 managing directors and financial directors about their experience of advertisers wanting to extend the length of time they take to pay their agencies. Of the agency executives surveyed, 91 per cent said they had been asked by a client to extend their payment terms and 65 per cent said they were unhappy with payment-term extensions and associated supplier finance schemes.
Although the majority (64 per cent) had tried to negotiate with clients who had asked them to extend their payment terms, just over a fifth (22 per cent) accepted the new terms.
Over the past two years, conglomerates such as Glaxo­SmithKline and Mondelez International have extended the length of time they take to pay suppliers. GSK increased its payment terms to 90 days, while Mondelez moved to 120 days.
Paul Bainsfair, the director-general of the IPA, said: "In all agencies, cash flow is critical. If their clients don't pay on time, then the agencies often have no alternative but to hold off paying their suppliers. These are often the highly talented people who, in our case, help make UK advertising among the best in the world.
"These small suppliers need their money like most people need their monthly salary. When they don't get paid, the human cost can be devastating."
The UK government is planning to consult on the issue of payment terms later this year.