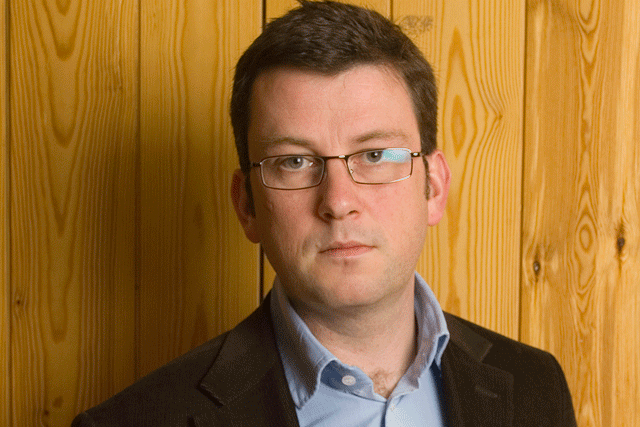 This piece will self-destruct in 15 seconds.
If only.
Although perhaps that would be the easier way for Google to deal with the right to be forgotten.
For those new to the debate, the latest accusation is that Google is somehow being disingenuous in how it deals with the new EU ruling that folk can apply to have items about them expunged from the collective www.consciousness.
By deleting harmless articles by serious journalists, such as our own Robert Peston, the allegation is that Google is attempting to ramp public opinion against the ruling.
It's a tricky one isn't it?
From a personal perspective, wouldn't it be great to delete what you said to your boss at last night's party?
And from the angle of our own industry, to eviscerate all trace of any Turkeys of the Week.
But let's be honest. It's the thin end of the wedge towards photo-shopping reputation, something the ruling claims it's not geared to.
How long before applications to delete references to corporate bribery or environmental vandalism begin to pile up?
But leaving aside the sinister implications that corporate skulduggery could return us to the pre-information age darkness, there's also an absurdity to the EU ruling.
Simply because it is an EU ruling, switching to Google's global site allows you to search and find the articles that have been successful in their application for removal within Europe.
So, in some respects, the EU ruling feels like needless tinkering by Eurocrats who simply don't comprehend the structure or intent of the worldwide web. The clue is in the worldwide bit guys.
But whilst the ruling itself might be open to derision, is the way Google is approaching it equally risible?
For a company whose motto is "Don't be evil", but which stands accused of tax avoidance and abuse of scale, surely the right way to deal with a wrong ruling is head-on?
Quasi-lobbying by trying to make the ruling look silly doesn't feel like it sits comfortably with the stated ethos of Google as a company.
The morals of this ruling are also particularly finely balanced.
On the one hand, the whole existence of the internet is surely geared towards total transparency and availability of information. Snowden has surely taught us something here.
On the other hand, as the sentences are handed down on the, perhaps surprisingly few "guilty" perpetrators of hackgate, shouldn't the right to some personal privacy also be respected?
It feels like Google and the EU need to return to the drawing board on this one and rehash something a bit more sensible.
While they prevaricate, I'll be emailing my request to have our Christmas party all-singing invitation film removed from YouTube…