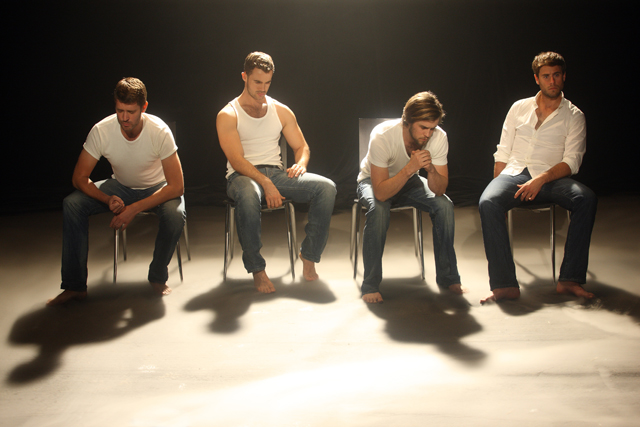 This year, Sir John Hegarty launched his book explaining how to "turn intelligence into magic", while the agency he co-founded 29 years ago put his words into practice once again.
The creative excellence, strategic smarts and extreme work ethic at play within Bartle Bogle Hegarty has sparked something of a renaissance at the agency. The momentum slowly built over the year so that, by year end, the shop had a clutch of coveted new clients and a body of work to make any creative shop green. We are seeing BBH back to its best.
The agency's reel could convert those who think that creativity in UK advertising is on the wane. The sheer volume of first-rate work produced is impressive. From the simple brilliance of the "fuel for big days" campaign for Weetabix to the charm of the Lynx "angels" spots, BBH has displayed a mastery of its clients' communications. Other standouts include an extremely powerful and affecting Barnardo's film, some captivating KFC TV work and, of course, the triumphant return of the Yeo Valley farmers.
And it wasn't just pretty TV films that the creative department, led by the executive creative director, Nick Gill, excelled at this year. Winning the ASOS business presented an opportunity to bring e-commerce and creativity together in an innovative campaign. BBH earned more Campaign Picks of the Week than any other shop this year. The agency was also a fixture on the awards circuit, picking up a gold at Cannes for Google, a D&AD gold for St John Ambulance and four Campaign Big Awards for Google, Barclays and Kronenbourg 1664.
BBH appeared on all the best pitchlists in town, and won eight out of its ten pitches. It wrestled the £12 million Weetabix account from the incumbent, WCRS, after a pitch and Waitrose shifted its £25 million ad account into BBH from Dare (after initiating talks with the start-up Now). Global wins included the £60 million Dulux account after a pitch, UniCredit (worth £30 million) and Sol. BBH also won the pitch for Guardian News & Media's 2012 brand campaign.

By mid-year, the agency had clocked up £40 million in UK billings. However, after a global realignment of Vodafone's £47 million UK advertising account, BBH dropped like a stone from Campaign's new-business league. That said, the agency has since recouped this loss by winning the £36 million Virgin Media pitch.

BBH has clocked up an impressive £8 million in revenue from new business. The stalwart management team – including the group chairman, Nigel Bogle, the chief executive, Ben Fennell, Gill and his deputy executive creative director, Rosie Arnold and Jon Peppiatt, the deputy chairman – prove formidable. BBH's joint heads of strategy, Jonathan Bottomley and Jason Gonsalves, also played a key role in winning new clients and realising fantastic work.
Although it was a busy year, staff still found time for some extra-curricular activities. Arnold became the president of D&AD. Hegarty, the worldwide creative director, was honoured with the Lion of St Mark award at Cannes this year. He was also rarely seen without a pack of journalists in tow – his book, Hegarty On Advertising, generated a vast amount of national media coverage.
And the agency did its bit to help those affected by the riots in London in the summer. Three interns set up a blog to raise funds for an 89-year-old barber whose business was ransacked by looters. They also got the footballer Peter Crouch involved, helping to raise more than enough to save the business. In addition, the agency raised £27,000 for the victims of the earthquake in Japan.

In short, an extraordinary year for an extraordinary agency. BBH has managed to pack more into 2011 than some agencies achieve in a decade. A deserving winner of Campaign's Agency of the Year.
Abbott Mead Vickers BBDO
AMV stormed through the year with a staggering new-business record and ended it under a stack of awards. The agency proved itself to be as agile as they come, engaging in new ventures, spawning new units and hiring new talent.
AMV had success on the global new-business scene as well as domestically. Significant global wins included the BlackBerry account, with UK billings of £37 million, and five new Mars brands added to the agency's portfolio, including Galaxy and Twix, contributing an extra £29.8 million in UK billings.
AMV won the entire ExxonMobil EMEA business on the back of the BBDO network snatching the global account, and it picked up Foot Locker across Europe. UK wins included EDF Energy's £14 million ad account and East Coast's £6.5 million business. This year saw the launch of AMV Analytics and AMV Pulse, a social media unit. AMV also snapped up its sister Omnicom shop, Weapon7.
The agency buoyed up a depressing UK performance at Cannes this year, winning its first-ever effectiveness (and the UK's only) Grand Prix. It scooped three golds at the Campaign Big Awards, won joint agency of the year at the APG Awards and agency of the year at the IPA Effectiveness Awards.

Lots of talented creatives joined the executive creative director Paul Brazier's expanding creative department this year, and creative highlights include the Aviva "holiday packing", General Electric's "living wall", a harrowing spot for Cancer Research UK and the Wrigley's Nightjar app.
VCCP
It could have spent the past few years trading off being "the guys who did the meerkat" but, instead, VCCP has used Aleksandr Orlov to build up a head of steam that helped 2011 become its most successful year yet.
Few agencies could keep up with VCCP on the new-business front: 27 new accounts were brought in, including big wins from easyJet, Carling, Saga, Burton's Foods and Diageo.
And the work has substantially improved, with fun spots for Coors Light, Jammie Dodgers, Chedds and Comparethemarket.com complementing the clever, grown-up campaigns for O2, Hiscox and The Sunday Times.

The creative department has itself been boosted, with Crispin Porter & Bogusky's Craig Miller coming in as the creative director, along with the hiring of Wieden & Kennedy's creative team, Mark McCall and Richard Dorey. However, the agency said goodbye to Steve Vranakis, who left to join Google in June.

VCCP has now become a company that, in its own words, "makes social objects, not just ads". And as the industry moves forward, the agency can legitimately claim to be among those leading the charge.
Mother

With lovely work for Stella Artois, Pot Noodle and PG Tips, as well as a TV show for New Look, Mother deserves a special mention for maintaining its high standards as well as winning some key accounts, such as HTC and Moneysupermarket.com.


Recent winners: Adam & Eve (2010); no winner (2009); Mother (2008); Fallon (2007); Fallon (2006)
Bartle Bogle Hegarty's 2011
January Wins £30 million pan-European UniCredit business.
March Wins Weetabix £12 million ad account. Launches a venture capital fund, The Black Sheep Fund, to invest in brand-centred businesses.
April KFC TV spot "chairs" released.
May Cannes Lions International Festival of Creativity announces it will award Sir John Hegarty with the Lion of St Mark.
June Hegarty launches his book, Hegarty On Advertising. The agency wins global £60 million Dulux account and global Sol account. Waitrose moves £25 million ad account to BBH.
July First Weetabix "fuel for big days" ad launches. Wins ASOS ad account.
October Yeo Valley "boy band" spot launches during The X Factor. BBH wins four Campaign Big Awards for Google, Kronenbourg and Barclays.
November Barnardo's "life story" ad launches. Wins Guardian brand campaign pitch.

December Wins £36 million Virgin Media account.