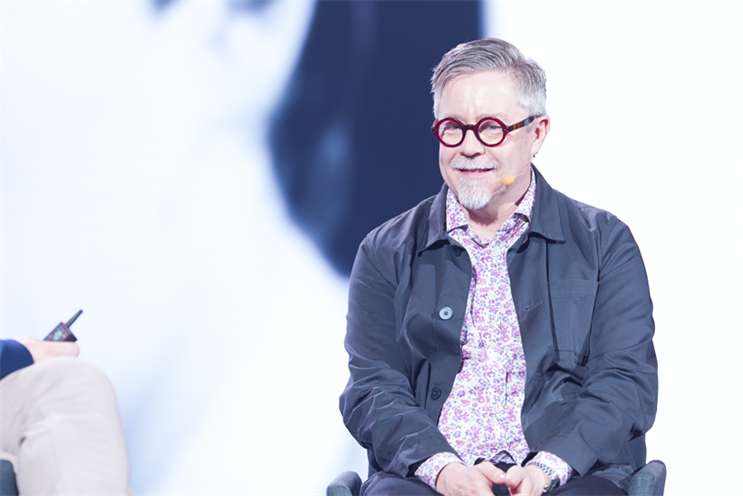 MONTREAL — Collaboration and friendship in business are key to a successful and creative working environment — according to IDEO's chief executive.
Speaking at C2 Montréal, Tim Brown shared insight into the design and innovation company's way of life. Adopting an agile and different way of working, your colleagues are friends and the world is your oyster.
Sharing the stage with IDEO's chief creative officer, Paul Bennett, the pair dived into both personal anecdotes and tales of the trade. Bennett was spontaneously hired after one very informal meeting with Tim – described as a "leap of optimism" by the CEO. Employees usually go through a ruthless "18 stage interview process" but Paul joked that sometimes in business you have to be optimistic. This was one of the pair's key insights.
Collaboration is one of the key themes at this year's C2. It's a word that embodies the IDEO workforce. Not only are colleagues your friends, but so is everyone you work or interact with outside the business. "We look for friends who we can work with because when we find them, we find the best outcomes," said Tim.
Tim said that one of the most important precepts at the company is to make other people successful, which feeds back into this notion of friendship and collaboration working hand-in-hand.
"This idea of everybody making everybody else successful, I couldn't believe that was real. And I think I had this adolescent moment, I really rejected the idea," said Paul.
Tim also explained the importance of failure: "You must learn from failure because failure is only valuable if you're learning," said Tim.
They also discussed February's announcement that IDEO has joined kyu, a collective of creative companies. Tim said the move is a positive one: "A lot of these moves that people think are because their business isn't going well, are actually the opposite."
C2 Montréal is off to a flying start. And there's plenty more still in store — watch this space.