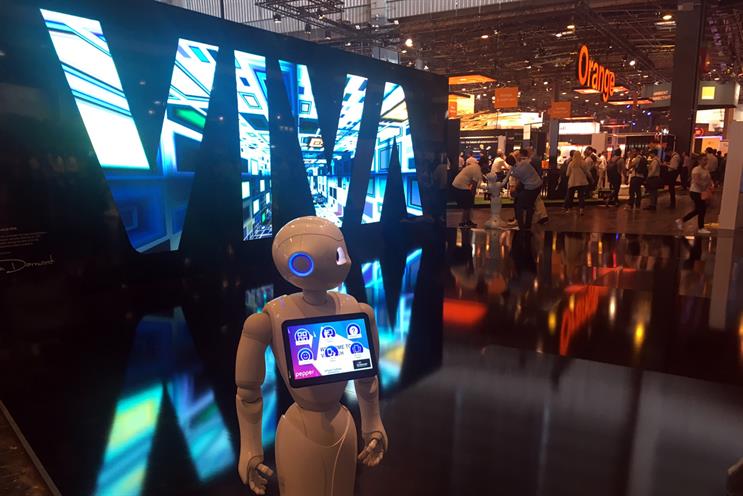 Following a welcome by Publicis Groupe chairman Maurice Lévy, senior partners of McKinsey, Jacques Bughin and Eric Hazan took to the stage to set the tone for the day and present the consultancy's latest study, "AI: the next digital frontier".
"We're already seeing examples of AI having a serious impact on business," said Hazan, pointing to Netflix where four out of five things watched are the result of its recommendation engine. "Amazon's use of AI has seen a 75% reduction in click-to-shop time, resulting in $1bn in reduced churn and increased sales."
The current landscape, Bughin explained, is predominantly powered by machine learning (56%) which underpins the use of AI for computer vision, natural language processing, virtual assistants, robotics and autonomous vehicles.
However, despite the prevalence of the technology and the success companies like Amazon have seen from it, most (80%) of the 3,000 C-Suite executives surveyed for the study are still contemplating.
"Most are unable to pin a definite ROI to the decision (41%), while 30% struggle to find a business case, and finally 28% lack the technical capability to implement it," Hazan said. "Early adopters of AI are digitally mature, larger businesses, adopt AI in core activities, focus on growth over savings, C-suite level support for AI."
Finally, McKinsey's study addressed the fear that AI will take away jobs.
"AI will automate tasks, not jobs. While up to 40% of current work could be automated, less than 10% of jobs can be 90% automated," Bughin said.
A panel that morning which discussed the use of context-aware AI underscored the degree to which AI algorithms have become part of our lives.
"Every time you ask Facebook to translate, or interact with a chatbot, you are interacting with AI," Antoine Bordes, research lead at Facebook AI Research Paris, said.
Much of the uses of context-aware AI in the world today, is for the purposes of data gathering. This data is then used to train other AIs so they can perform, fellow panellist Alexandra Ruez, Watson cognitive and analytics services line leader, associate partner of IBM France, explained.
Other sessions that day included autonomous vehicles, the use of AI in medical research, and in Smart Cities. The subject was even touched on during a panel on technology and politics:
"Political choices on #AI have to be made very quickly" EU commissioner Carlos Moedas #VivaTech @VivaTech pic.twitter.com/NWJ5dLht0k
— saman musacchio (@musacchios)
June 15, 2017
Finally, in the highlight talk of the day, Eric Schmidt executive chairman of Google parent Alphabet, explained why AI will contribute to a better world.