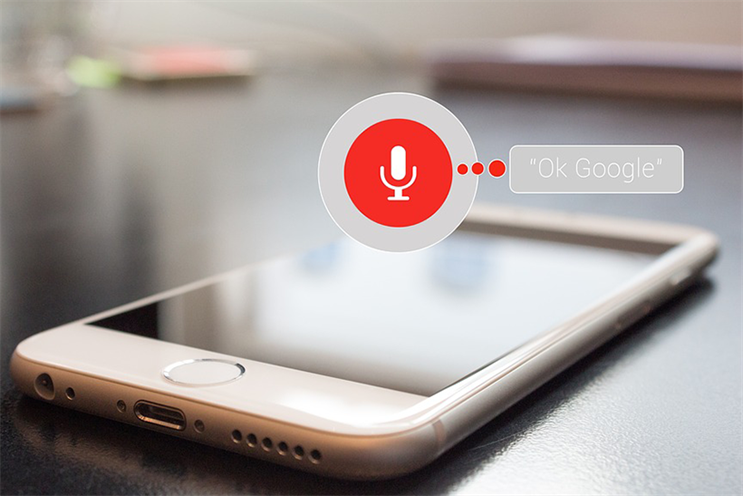 AI analyses and sorts information with an unprecedented level of accuracy and speed. But these shiny new tools are only as good as the people operating them, and the application of AI and machine learning has so far had a minimal impact on the world of marketing.
iProspect brought together a panel of experts to discuss what more there is to do, how to confront the biggest challenges when it comes to AI, and how AI will affect creativity in the future.
More than a fidget spinner
In practice, AI is still used in relatively gimmicky ways. But Ben Sutherland, chief digital officer at Diageo, pointed out that this is rapidly shifting. He said that Diageo is focused on refreshing and re-invigorating their legacy brands. The recent launch of "My Edition" for Johnnie Walker – an online whisky personalisation tool where people match Johnnie Walker whiskies to their preferred flavours – is helping introduce new people to the brand. Sutherland said: "People don't always know how they should experience whiskey but this use of machine learning lowers the barriers to entry and adds that degree of personalisation."
This use of tech affects the product itself, with personalisation on the label and in the flavour profile. He said: "It has gone further and is more than just a thin veneer of AI – it's not just a gimmick. Ultimately the experience is drinking the product so if we can make that better, regardless of how we are advertising, that's much more powerful."
Caroline Reynolds, director of performance media products at iProspect, said that AI is introducing new ways for brands to connect with consumers. Whether through voice search, chatbots or a combination of things. We can draw on so much data and insight and what that means for personalisation is really exciting.
Imogen Tazzyman, creative director at Karmarama, agreed citing voice as a tool creating "dialogue not monologue" between brands and their customers. Having one-on-one conversations helps build a better relationship, she said. Voice also allows a brand to show more creativity. You have to think about tone of voice as it really affects the brand personality, she said: "As a creative, thinking about things like accents and what jokes to tell is exciting. We're working out how to use voice to bring more creativity to brands."
Freedom for creativity
More data is processed much quicker, said Reynolds, which frees up resources in business. Sutherland agreed saying the business places time, resource and financial pressure on Diageo's talent, as with most businesses. But with heavy investment in technology and robotics, Diageo is taking an internal-first approach to AI – looking at the effect on business processes and the impact on talent.
"AI can help people become more diverse in their thinking," he said. "AI floats up more insights that help people make different decisions. As a business, it's important to think about how you liberate people to take more risks."
Tazzyman agreed that AI can offer more time and headspace for creativity and innovation: "It takes the pressure off when you can prove stuff works. It helps us build trust with clients and allows you to be freer with your creative ideas."
While there can be growing pains as people need to adapt to new ways of working, Sutherland said that "having a level of tension within an organisation is not a bad thing – it's necessary to grow. We are embracing that tension and are very hopeful and focused on technology helping people make the most of their talents."
The future is transparent
Emily Tan pointed out that, so far, humans and AI are working together – they need each other. With the pace of change and seeing how fast AI is evolving and being built into everyday life, should we be afraid that it could take over? She cited Google Duplex, the new virtual assistant that makes phone calls on behalf of the user – which sparked an ethics debate; the people answering the calls apparently have no idea they are talking to a robot.
Reynolds acknowledged that Google hadn't foreseen the backlash when it went out to market with Duplex, but said that we shouldn't have to wait to have the answers to these things – we should be actively building and testing technologies. Tazzyman agreed, saying we need to build ethics into systems now, to ensure AI remains a force for good.
Sutherland said that it's the responsibility of the brands themselves. People who work for brands are "custodians" and have a responsibility for how that brand is perceived now and for future generations. "It's incumbent on emerging brands to be clear about what their purpose is. Consumers make their decisions based on what brands stand for."
He said that trust and respect are core to Diageo's performance ambitions. Purpose and trust are becoming much more important – look how quickly people talked about Google Duplex – consumers are going to be less trusting. "I would always err on the side of disclosure," he concluded.
Both machine learning and AI are starting to redefine the future of marketing across all digital touchpoints, but there is much more we can do. Here are three key 'ones to watch'.
Know which questions to ask
Before you start, work out which questions machine learning might answer. By getting to the root of the business challenge early, you can quickly start to develop research roadmaps that review and iterate as the system gets smarter.
Understand your data
Undertake an audit of the data you currently have and can access. By taking time to understand your data governance and capabilities you'll maximise the wealth of data you already have and use it to fuel tools that incorporate machine learning.
Get the technology and expertise you need
Consult with experts early and keep the dialogue going to explore data management and analysis platforms, you'll soon find the right solution for your business.
Learn more about Harnessing the Power of AI and Machine Learning by reading iProspect's white paper. Or find out more by visiting the iProspect website.
Eleanor Kahn