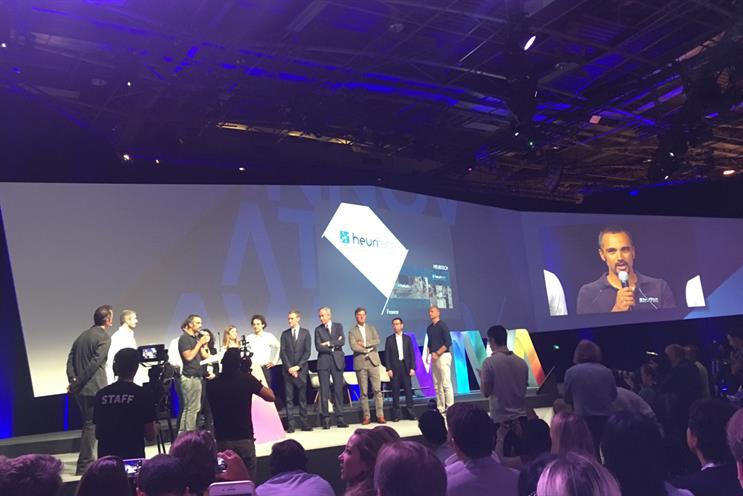 Heuritech was selected by a panel of judges from a shortlist of 32 startups, all exhibiting at Viva Tech.
The judges included: Angela Ahrendts, senior vice-president of retail, Apple; Stewart Butterfield, founder of Slack; Sébastien Bazin, chairman and chief executive, Accor; and Daniel Zhang, chief executive, Alibaba.
The winning company will meet with LVMH Group teams in charge of private equity investments and discuss a potential relationship with the group.
"Last year when I was asked to do this, I said yes. Why? I'm an engineer. I've always been passionate about technology and for me to be in touch with startups, tech startups, has always been a passion," Bernard Arnault, chairman and chief executive of LVMH, said at the event. "I've invested in many of them with varied success but it's always been and still is a fantastic experience."
The innovation award matters to LVMH, continued Arnauld because so many of its biggest brands started out as startups. "Christian Dior was once a startup, as was, more recently, The Foundation Louis Vuitton".
"Across LVMH we work with startups daily in a variety of ways. The LVMH Innovation Award is a vehicle for discovering, supporting, and recognising the best startups in our industry," Ian Rogers, chief digital officer of LVMH, concluded.