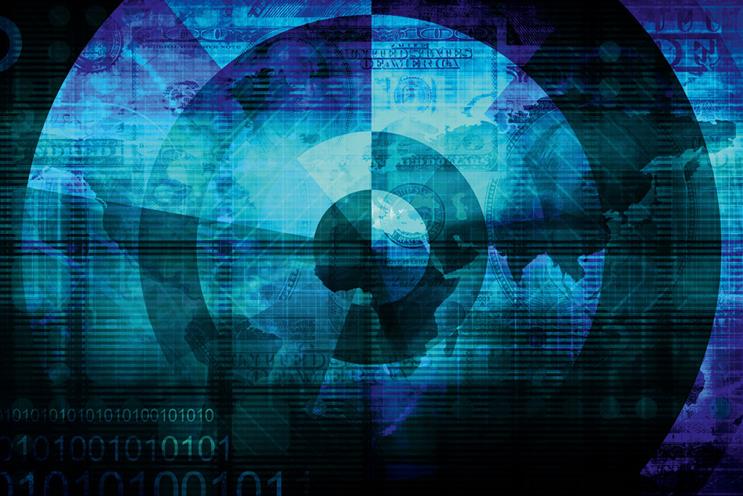 This is a big – no, huge – year for AI, with a combination of major-name launches, brand uptake and consumer awareness making it less sci-fi, more real-world.
AI slammed into the public consciousness in March with Microsoft's disastrous release of Twitter chatbot Tay. This innocent program was corrupted within hours of its introduction after it listened in and automatically learned to discuss what users were talking about. Like the new kid trying to out-gross the school bullies, Tay let loose with racist, sexist chat.
Microsoft is trying again, as chief executive Satya Nadella says "bots are the new apps". Facebook is also taking a deep dive into new-generation chatbots. Then there are Google's Assistant and Home, Amazon's Echo, and developments with Siri, Cortana and Alexa.
Yet such examples distract from just how crucial a less conspicuous form of AI already is to brands. For their marketers, AI is more about algorithms mining data, analysing it and finding solutions.
Unibet: media buddy
Based in Malta, online gambling company Unibet has used media-analytics platform Blackwood Seven since 2014 to help it plan media strategy and target customers more effectively.
The AI platform uses machine-learning technology to predict ROI both online and offline, so brands can accurately forecast the effect of their media spend.
"AI is an intrinsic part of the way we work," Kim Olesen, general manager of Unibet, says. "Media space is very expensive for us, as broadcasters put a price premium on sports. We needed a dynamic, close-to-real-time model."
He adds: "Its strength is that it gets smarter and more knowledgeable, and we've been increasing its refinement and granularity. It can isolate factors such as how the weather affects customers, how different sports events [or] a particular team playing affect them. It can give us a numerical value so we can evaluate the real impact of a TV ad and understand the effect of our marketing."
If that sounds like a recipe for anti-creativity, Olesen insists it is not. "We don't just take recommendations from the AI. It guides us. It can also help us change our creative approach, but the human factor is extremely important."
Yet AI can (currently) struggle to make suggestions for one-off events, or those that take place only periodically. Even if AI "learns" from one Olympic Games, for instance, by the next one, too much is likely to have changed.
Even so, Unibet's commitment to AI is strong because it has had what it describes as "a significant business impact", saving it money and boosting its marketing effectiveness.
So what does the tech future hold for Unibet? "AI is very helpful in getting us to understand our past, but we need to be much better at using it to predict the future," Olesen says. "We need it to become stronger so we can have different discussions with our media-owners and be more concrete in tailoring our media partnerships."
Miller Lite: picture power
AI is on the front line of the challenge for brands to exploit images in social media. Greg Pritchard, senior vice-president, international development, at in-image advertising specialist GumGum, is working with brands using "visual listening" via GumGum Social.
This matters because 2bn images are posted on social media daily, 80% of them without text that can help identify those relevant to brands.
GumGum uses proprietary image-recognition technology to find logos and compiles them into a dashboard where a brand can monitor visual "mentions", even if there is no identifying text, or only part of its logo is visible.
The technology can identify scenes, objects, faces and cars, allowing brands to serve customised ads in and beside relevant editorial images.
Miller Lite has used this system in the past year after its digital agency, DigitasLBi, realised it was missing out on a big, untapped group of consumers active on visual social platforms.
"[We] scanned Instagram to find relevant images and identified photos and users to glean new insights into the lives of beer-drinkers," Pritchard says.
GumGum found more than 40,000 posts related to the Miller Lite brand, 88% of which had no relevant text and could not be found by existing tools relying solely on text analysis.
"Brands can use the insights to inform paid-media campaigns," Pritchard adds. He describes AI as advancing "at a staggering rate", and becoming even more attractive: "AI provides a richer trove of data. A significant recent development is the use of deep-learning, neural-network techniques to train computers to recognise what's going on in pictures."
These techniques are being used to determine whether an image is inappropriate – not just identifying nudity or offensive gestures. "The algorithms are getting better at these more-nuanced calls every day," Pritchard claims.
So what lies ahead? AI could be able to not only identify what is going on in a picture, but then write an accurate caption, or uncover trends in images previously invisible to marketers, and so gain a deeper understanding of virality. Perhaps, suggests Pritchard, it could answer the big question: "What is the recipe for viral content?"
Spotify: behavioural data trove
Music-streaming service Spotify uses a raft of AI tools, and late last year opened up its program-matic solution to media-buyers. Global director of business advertising Jeff Rossi says programmatic, which "didn't really exist to scale a year ago", is now "a major business pillar".
Spotify's first-party data trove, derived from machine learning, allows it to more effectively deliver a personalised service to users and enable media-buyers to refine the targeting of their adspend.
The platform has used AI since 2011, developing it to offer greater personalisation with features such as Discover Weekly. This features songs Spotify thinks users will love, based on AI and human curation. Machine learning means the playlists grow smarter as people use them more, further helping to enrich Spotify's data treasure chest.
The company has grown its machine-learning engineering teams significantly and now has groups that are dedicated to improving the recommendation and personalisation experience as it constantly tries new techniques.
Yet it is not only what music users are playing that is key; Spotify's ability to understand their behaviour while streaming is also valuable.
Rossi explains: "If I buy Katy Perry MP3s, you don't know anything that happens after that transaction. When you're streaming, you do. For instance, I took that Katy Perry, added it to a 'running' playlist in the morning, then put it on in the evening through a 'Late-night dance party' playlist. I understand the context, who they are, what they're doing and why they're doing it."
He adds: "That's where we start having interesting conversations with brands. We can put them in the right environment and mindset. After all, if I'm a fitness brand, I don't want to talk to someone while they're drinking."
One example of this is when Spotify worked with Dunkin' Donuts on a series of afternoon concerts in US cities after the data showed "a spike from 2pm-4pm of people listening to playlists that had the word 'coffee' or similar in them," according to Rossi. They produced a series of summer shows featuring emerging artists identified via the playlists. Concert-goers were also given free iced coffee. "It looks like a big party, [but] what we did is use the data to help our partners deliver amazing results," Rossi says.
Expedia: travellers' tales
Online travel company Expedia combines years of insight with the newer functionality AI offers.
"We've improved our algorithms and added components that incorporate some of the fundamentals of machine learning," says David Fleischman, vice-president, global product, at Expedia. "Our Best Fare Search algorithm is a one-of-a-kind product that reduces the nearly infinite set of flight combinations to a key set of options. It has been learning the patterns for more than 10 years."
That long history, and Expedia's size, give it a huge data advantage.
"We have access to better travel data than anyone in the industry, but big data is not enough any more," Fleischmann explains. "Companies need to turn it into consumer insights in real-time, and machine learning is a way to help deliver this. We are experimenting with natural language processing – turning travellers' normal questions into searchable content."
When customers visit Expedia, natural-language search turns the form-filling questions about destination, dates, and numbers travelling into more of a conversation, such as saying: "I really want to go to a beach with fun activities for the family."
"We have an area on our homepage that allows travellers to search in this manner, as does our Expedia bot for Facebook Messenger," says Fleischman. "Data scientists closely monitor the progress and constantly tweak as we learn more about the technology and sift through the data. Machine-learning systems do a good job of finding patterns buried in these mounds of data. It's our job to look at these patterns and apply learnings so we can better serve our customers."
This currently means using both people and machines to understand what people want, but the balance is tilting as AI gets smarter.
Fleischman explains: "If a traveller visits Expedia searching for a trip to JFK, leaving on Monday, returning Thursday, requesting to fly business class and travelling alone, there's a good chance she's a business traveller. We can provide hotel recommendations that reflect what others who made similar searches purchased."
He adds: "Historically, changing the hotel-recommendation sort-order was done manually, but today, machine learning helps us do this, in real-time. The headway we're making now will support future innovation in this space."