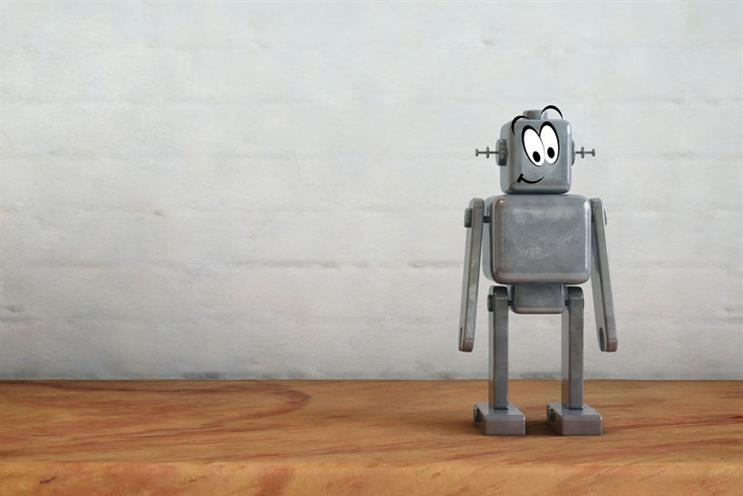 While about 40% of Fortune 500 brands use chatbots to interact with consumers (according to conversational-software company LiveWorld), these messenger bots are regarded primarily as gimmicky versions of a brand's FAQs page.
This is largely the result of brands leaping on new tech without considering whether a chatbot is the best solution for the job, Nicolas Roope, founder and creative director of Poke London, says. He points out: "Chatbots are really exciting when they're dealing with things only chatbots can fix."
Currently, however, chatbot use is limited, because without conversational AI they are, in the main, decision-trees, responding to objective questions and answers. Perhaps that is why only 7% of UK consumers would rather be served by a chatbot than a human, according to a study by professional service company Genpact.
Classic chatbots work from a set of scripts with interchangeable elements that create an illusion of intelligence and personalisation, Roope explains. "Real intelligence is a game-changer because the quality, accuracy, efficiency and specificity of conversation can take a huge leap forward," he says.
The infusion of AI into chatbots will make a difference to the technology's ability to amplify human ingenuity.
As Axel Steinman, vice-president of international for Bing advertising sales at Microsoft, says: "Chatbots powered by AI allow us to be more productive, while collecting information to continually improve our experience and engagement with the bot."
On another level, AI will enable the processing of large volumes of data and help brands gain a deeper understanding of users.
Only 7% of UK consumers would rather be served by a chatbot than a human




A study by professional service company Genpact
Steinman cites Microsoft's chatbot in China, Xiaoice, which is available via Weibo, JD.com and 163.com, as an example. "The bot's balance of IQ and EQ enables a relationship to be formed between the user and bot – for example, you might show her a picture of your dog, which she'll then remember to ask about the week after. She'll also remember what's going on in your personal life, such as a break-up, and check in on you," he says.
At present, chatbots are mainly confined to channels such as Facebook Messenger, Twitter and Skype, but, according to Roope, this "platform battle" is expected to be short-lived.
Until that battle is over, however, this platform-based approach is holding back chatbots, Leo Rayman, chief executive of Grey London, argues. "The difficulty of getting your hands on a chatbot is probably what's currently stopping them hitting mass-engagement levels. Think of it like this: there is currently no Google equivalent for chatbots," he says.
Ultimately, those chatbots that are the most intuitive for consumers to use will earn a brand the most loyalty, Steinman contends.
"Chatbots fulfil the consumer need for immediacy and personalisation by streamlining the online experience and improving it. This method of interaction not only helps improve consumer activity, but also provides an opportunity for brands to engage with their audiences in a more natural way," he concludes.
---
Smart chatbots
Marks & Spencer's 'Christmas Concierge'
This enabled users to opt in to receive daily inspiration for Christmas planning in the form of short videos, gifs and images from a bot via Facebook Messenger. They could also obtain advice on a series of curated Christmas menus, with links to order the relevant food built in to the app.
---
Sabre's travel bot
Travel-technology provider Sabre is developing a chatbot with Microsoft to handle service requests, such as altering a flight reservation. Aimed at travel companies, the white-label bot has been tested by two US agencies: Travel Solutions International and Casto Travel in San Francisco. Accenture predicts bots like this will disrupt the travel industry, setting new standards in mobile booking.
---
R/GA's BotBot
Meta chatbot BotBot provides an interface that allows businesses to create chatbots in minutes, without assistance. Once a template has been picked from a range covering common consumer interactions, Facebook Messenger is launched and the user can customise the experience. Once done, the chatbot is published for customer interaction. The result is quick, easy and free bot access.