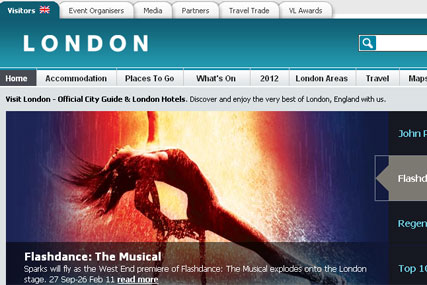 Ainsworth-Wells has been promoted from marketing director at Visit London, a role she has occupied since 2004. Her previous work includes overseeing the "Only in London" global campaign last year, which brought £100m-worth of additional tourism to the city.
The promotion comes as the organisation prepares for the London 2012 Olympics.
Ainsworth-Wells will now be in control of Visit London's entire brand and marketing drives, including communications, consumer PR, corporate and public affairs and public relations.
She takes over from Ken Kelling, now working in the logistics section of Torch Relay team, for London 2012.
Before joining Visit London, Ainsworth-Wells spent 10 years in the media industry, was head of promotions and sponsorship at EMAP Radio and Heart FM, before moving to the Evening Standard.
Sally Chatterjee, chief executive of Visit London, said: "We have a busy year ahead as we support the lead-up to the 2012 Olympic Games, the thousands of conferences and visitors, and the numerous other exciting events around this city, and we know Martine will bring her passion and experience to make it all happen."