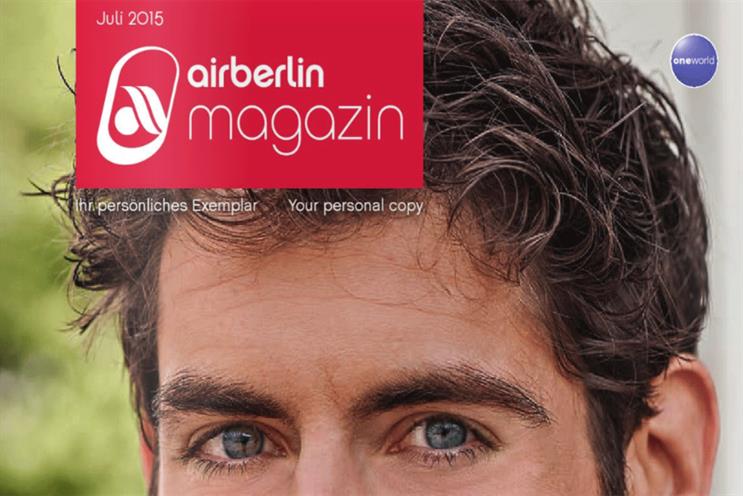 From September Ink, which already works with airlines including American Airlines and Iberia, will create the magazine which will be distributed on Air Berlin flights and develop all ad solutions associated with it.
Ink has hired seven staff to work on the title but Simon Leslie, the chief executive of Ink, will run its overall commercial strategy.
MK Publishing, the German publisher based in Augsburg, previously put together the magazine. Air Berlin has moved the account to Ink in a bid to attract global advertisers.
Brands that have already come on board as commercial partners for the magazine include Deutsche Telekom, Porsche, Tag Heuer, Victorinox and Aigner watches.
Stefan Pichler, the chief executive of Air Berlin, said: "We are happy to have found a partner in Ink who will strengthen our brand with a new, fresh and unconventional concept for our inflight magazine.
"The new airberlin magazine will connect our passengers with the trend metropolis Berlin as well as explore our destinations from unexpected angles."
The airline claims to transport 2.6 million passengers a month to over 150 destinations across the world including Phuket in Thailand, Dubai, Marrakech and New York. It flies to Guernsey and Jersey in the British Isles.
Leslie said: "When people get on a plane, they relax, get away from the usual distractions in life and Ink's magazines and digital content is helping airlines and advertisers engage in a deep and meaningful way with those passengers at every point in their journey.
"It really is a unique and ever evolving media space and we are delighted to bring our award winning experience and global media knowledge to Air Berlin."