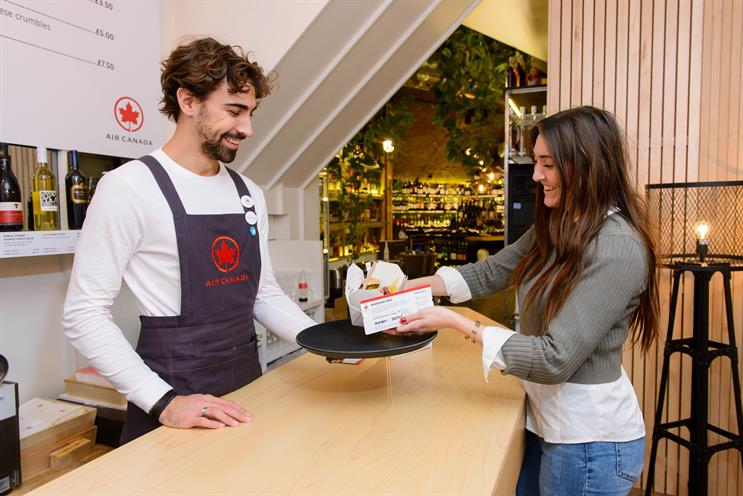 The Poutinerie will have 10 dishes that are a twist on the Québécois dish of french fries, cheese curds and gravy.
They include 'Miami's South Beach Pollo' made up of corndusted fries, white cheese, pulled chicken and avocado, as well as a 'Halifax Downstream Poutine' which is chips, Canadian lobster, cheese curds and shellfish gravy.
The proceeds from the sales of the dishes will be donated to Great Ormond Street Hospital.
Visitors will also be able to don a virtual reality headset to find out what it's like on-board an Air Canada flight. They can also enter a competition through Instagram and Twitter to be in with a chance to win some flights.
The pop-up is part of the brand's "#CoolNotCold" campaign by J Walter Thompson London. It aims to show that Air Canada is a global airline, and not just for travel to Canada.
The pop-up in Shoreditch from 3 to 11 November, will be supported by digital out-of-home, programmatic display, press inserts, digital lightboxes and banners.
Andrew Edmonds, Air Canada manager for business travel sales in the UK, said: "The #CoolNotCold campaign is part of Air Canada's new push to challenge what UK travellers think about the Americas in winter. We want to encourage everyone to explore what these fantastic destinations have to offer all year round."