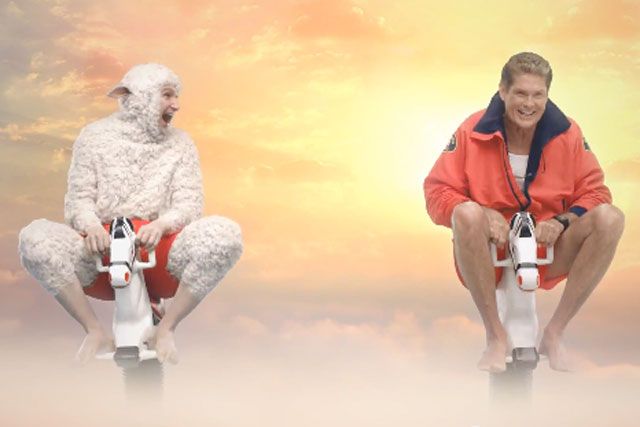 The trial is part of the airline's "Fandistribution" programme that rewards consumers for their social media recommendations of its 777-300 Premium Economy Spaceseat.
The seat, which has a hardback shell and reclines into itself, has won two design awards – Wallpaper* Magazine's award for best airstyle and the 2011 Skytrax Award for best premium economy.
The initiative is supported by a new digital marketing campaign created by Albion, which includes an interactive element allowing consumers to explore the space in Air New Zealand's premium economy cabin.
The ads use the straplines "Premium roominess" and "Premium relaxiness", but moves away from its usual marketing style of absurd humour.
Air New Zealand's previous campaign for its Skycouch concept, which allows a trio of seats to be moved together and create flexible space options, featured sheep twin characters, Playboy girls and David Hasselhoff.
The "Share and Earn" trial has been created in partnership with marketing agency Digital Animal. Consumers that register for the trial on airnewzealand.fandistribution.com can earn cashback on bookings for the premium economy seats to 16 May.
Follow Loulla-Mae Eleftheriou-Smith on Twitter @LoullaMae_ES