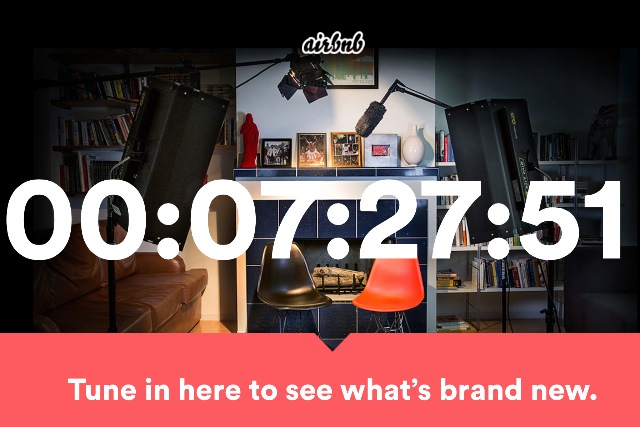 The company is to live-stream an event to 190 countries today (16 July) at 10am Pacific time (6pm British Summer Time). The event is being held at the living room of Airbnb's first signing.
In a statement on its website, where a countdown to the event is ticking away, it said: "We are going to share some work with you that's brand new - right here, from the living room of the very first Airbnb."
Visitors to the site are shown a fast montage of pink-saturated images depicting various Airbnb execs looking at design templates posted on boards, with one image featuring a prominent "A", which could indicate that the company is replacing its bubble logo with a brand identity placing more emphasis on the letter.
According to a report on VentureBeat, the announcement will include details of Airbnb's new identity, which will incorporate a "3D modular symbol" and will be "adaptive to environments". Speculation has also focused on the possibility Airbnb may use the event to unveil a website or app relaunch.
The Airbnb statement continued: "What started as a way for a few friends to pay the rent has transformed into something bigger than we ever imagined.
"Airbnb is now a community of millions of people from nearly every country on earth. We invite you to come back to where it all began so we can show you where we're heading next - together."
Earlier this year, Airbnb appointed former Coca-Cola creative chief Jonathan Mildenhall as its chief marketing officer.