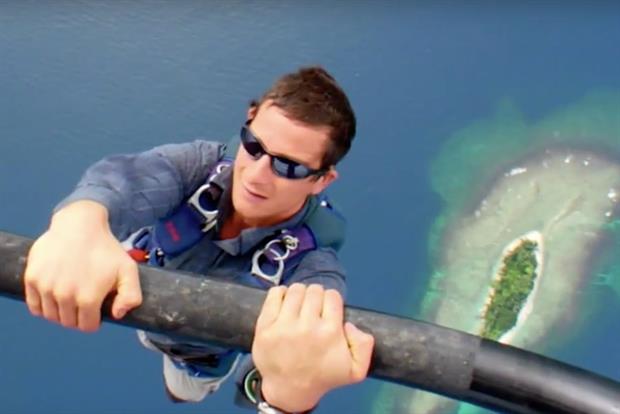 Airbnb is running a campaign spotlighting its more unusual listings, like private islands and treehouses, to encourage people to base their bookings on passions as much as destinations.
Capitalizing on Disney's remake of "The Jungle Book" and Bear Grylls' 'Man vs Wild' television series, Airbnb will be offering discounts on treehouse and private island listings.
The creative concept was developed following the brand carrying out research that found 45 million tourists chose their destination based on a movie or TV show that was filmed there.
As a result, Airbnb chose to match "one-of-a-kind" content against a "one-of-a-kind" listing such as a tree house.
"The diversity of homes on the Airbnb platform is unrivaled," chief marketing officer Jonathan Mildenhall said. "In this campaign, we put the spotlight on some of the more unusual accommodations like treehouses, islands, ski chalets and beachside homes that travelers really love."
He added: "Our partnership with Disney captivates the deep connection between both brands. This flagship film marks the perfect beginning of an exciting partnership.
"There is no better way to live the epic adventure in 'The Jungle Book' than a magical treehouse experience on Airbnb. This film leans directly into this creative insight "
Creative will air as 30-second spots at cinemas and in shorter spots on digital platforms including AOL, Hulu and YouTube.
Campaign activity uses the "Love this? Live there" tagline and conveys the message that if someone is passionate about something they should go and stay in the corresponding destination.
Airbnb will support the hero content featuring "The Jungle Book" and Bear Grylls with additional activity highlighting it has thousands of homes where people can indulge passions including surfing, skiing or relaxing on the beach.
This article first appeared on marketingmagazine.co.uk.