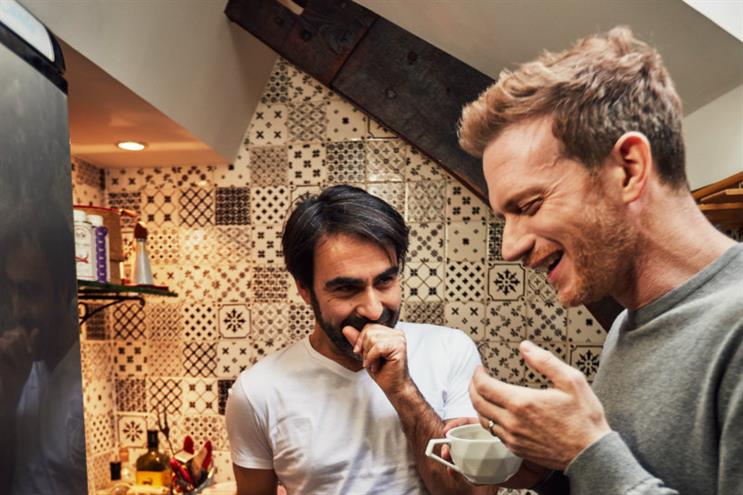 Airsorted, which launched in London last April, manages the whole process of renting a room or property on Airbnb, from creating a listing to communicating with guests.
It isn't affiliated with Airbnb, but is one of a new breed of companies piggybacking off the success of so-called 'sharing economy' brands such as Airbnb and Uber. Another startup, Pillow, offers a similar service in Los Angeles.
We're getting lots of great feedback on our tube campaign. Who's seen @AirSorted on @TfL this week? pic.twitter.com/GPZ9Tut7qX

— airsorted (@AirSorted) April 6, 2016
Airsorted, in particular, promises more income for Airbnb hosts, because it uses specialised methods to calculate the maximum possible price for a property.
It also offers an online property calculator so hosts can quickly find out how much their house is worth on Airbnb. Even its website design is cheekily close to Airbnb's interface.
An opinion piece in the Financial Times pointed out that these parasite companies go against the stated ethos of Airbnb, exemplified by brand campaigns such as 'Is Mankind?' and, more recently, the 'Live There' campaign.
Mankind positions Airbnb's community as one built on kindness, rather than greed. Live There evolves this to explore the human (rather than transactional) relationship between a city, hosts and guests.
How does this stack up against the fact that some guests want a hotel-like experience, and hosts want to make as much cash as possible?
For Airbnb's chief marketing officer, Jonathan Mildenhall, companies piggybacking on more successful brands are par for the course.
"Because we've been so successful, and our growth has been so rapid, it's inevitable we're going to create this ecosystem on the platform," he told Marketing.
But he emphasised handling bookings directly is always better, highlighting rewards programmes like Superhost, which gives particularly enthusiastic hosts a badge (leading to more bookings).
If you're a host on Airbnb, and it's an Airbnb guest booking, that will be a much better experience for you
"One thing we have is this incredibly focused community, and we invest in that, both from the host and guest perspective, and make both sides of that marketplace feel inspired and reassured about the human values we have," he said.
"If you're a host on Airbnb, and it's an Airbnb guest booking, that will be a much better experience for you."
Airsorted, for its part, says it still acts within the "spirit of the Airbnb community" and that it's simply meeting demand.
"Guests overwhelmingly want two things that we offer," a spokesman told Marketing. "A reliably clean and comfortable set of linens to sleep on for a good night's rest - Airbnb hosts often produce inconsistent or old linens, poorly laundered.
"Secondly, knowing they have someone to call and help them if they have a problem - Airbnb hosts are often away travelling and aren't as responsive as we can be."
Asked whether its branding was intentionally similar to Airbnb's, Airsorted's chief of operations, Daniel Scott, added: "It's not something we're conscious of. We feel like we're developing our own brand, we haven't had contact from Airbnb on it."
Outwardly, Airbnb doesn't appear concerned about the appearance of such startups. But maintaining the brand's soul will depend on keeping the community sweet.
Mildenhall said: "We genuinely believe our biggest competitive advantage is the strength of the community.
"I don't think anything around the Airbnb platform will compromise, to any large extent, the health and vitality of that community."