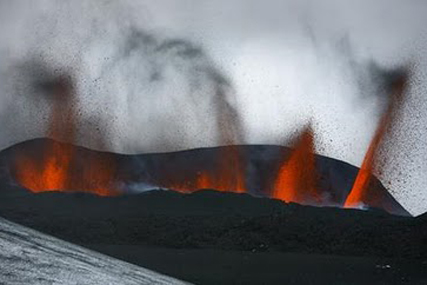 Flights across Europe were grounded for nearly a week following the eruption of the Eyjafjallajokull volcano in Iceland.
EU transport commissioner Siim Kallas has recommended that European governments help airlines to pay for consumer compensation, by offering market-rate loans and deferring fees for air traffic control services.
Airlines have welcomed the news, claiming they should not be forced to suffer huge losses as a result of "an act of God".
Virgin Atlantic confirmed it would be looking to engage with the UK authorities about potential financial measures.
A Virgin Atlantic spokeswoman said: "The commission recognises the need to support its airlines – particularly those who have been doing everything they can to look after their passengers down route."
Andy Harrison, the soon-to-depart easyJet chief executive, supported such a move, noting "only governments" had the resources to deal with the consequences of the Icelandic volcano eruption, and should therefore take responsibility.
Harrison added that governments should avoid the temptation to "subsidise weak airlines".
Meanwhile, a British Airways spokesman said it was vital all financial support was consistent across EU states, to avoid any "competitive distortions".
He added that BA supported the creation of a single body to co-ordinate air space across Europe.