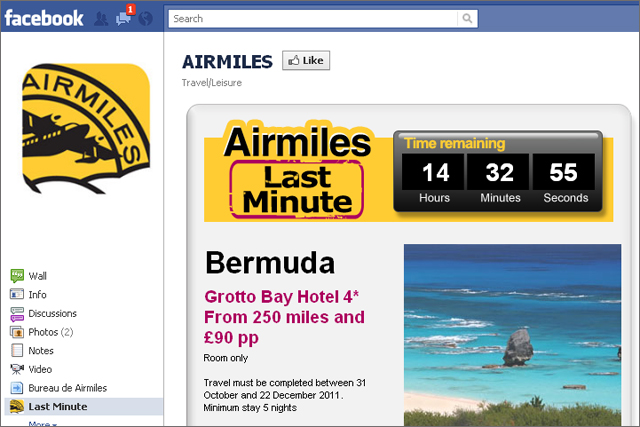 Airmiles members need to become a fan of the AirmilesUK Facebook page to gain access to the daily deals.
There will be a new deal online every day for two weeks until Monday 25 April. They can be booked online or through the Airmiles UK customer contact centre.
Airmiles members can collect Airmiles by buying certain goods from high-street partners such as Tesco and Shell petrol stations, and more than 200 online retailers including johnlewis.com, debenhams.com, the Apple store and eBay.co.uk.
Andrea Burchett, director of relationship, marketing and insight at The Mileage Company, said: "With statistics revealing 50% of UK Facebook users log on each day and with many of our Airmiles members regularly using online media to search for good deals, Airmiles has launched the app to give Airmiles' loyal members instant access to our best travel and reward deals."