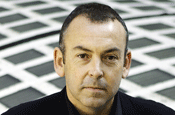 The tie-up will see Havas Media's digital brands, including Media Contacts, work closely with AIS in the UK and in new markets.

AIS-branded agencies will open in Spain, Portugal, the US and Mexico in 2008.

Havas will be increasing its stake in AIS as part of the deal. The French-owned holding company has long had a minority stake in the agency, but will convert this into a majority stake over the coming years.

Stuart Archibald, a partner at AIS, will lead the new network's international expansion, as well as continue his O2 duties in the UK. Jon Ingall and Steve Stretton, his partners, will remain in the UK.

The AIS partners said: "It's always been obvious that digital creative and digital media should work hand in hand, so this move provides the perfect complement to our offering."

Alfonso Rodés, the chief executive of Havas Media, added: "AIS has a similar philosophy to our group and its ability to fully embrace and leverage digital media is unique. We look forward to helping it build its network within the Havas Media platform."