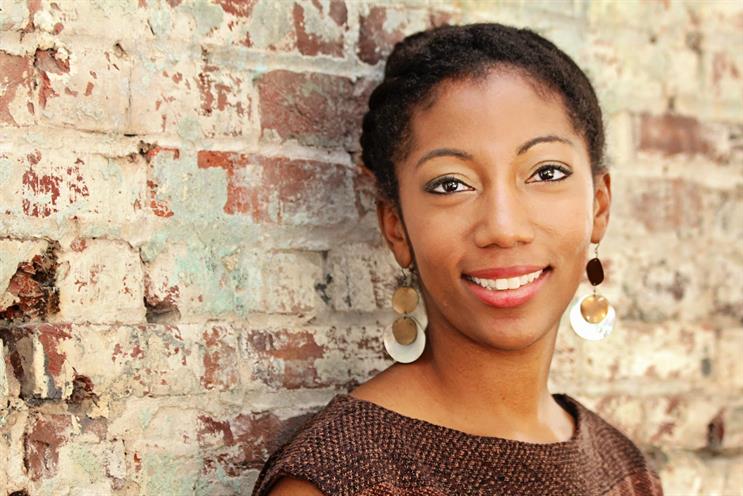 At Google, it is our belief that the path to a sustainable future starts with more informed decisions. Changing the way things are done requires new ways of thinking about sustainability at every step of the marketing journey. We've been fortunate to work with brands and agencies that are adopting new standards for environmentally-friendly media and marketing, such as those set by Ad Net Zero.

But we're also seeing brands slowing their communications, with companies rightly cautious about avoiding greenwashing. New research from CreativeX conducted using AI technology to analyse more than 2m adverts has found a marked decrease in the number of adverts featuring sustainability messaging since the beginning of 2023. At the same time, consumer demand for more sustainable choices is on the rise, with 85% of executives noticing consumers and clients are more vocal about their preference to engage with sustainable brands. As business leaders and marketers, we know we must take action on sustainability – but the question remains, how?

AI can assist in making this shift – helping to address demand for improved data quality, transparency and reporting. As it stands, consumers are sceptical about messages related to sustainability. A recent Harris Poll survey sponsored by Google Cloud,  discovered that even though 66% of shoppers look for brands that are 'eco-friendly', 72% think that companies and brands exaggerate how much they're doing for sustainability. For marketers who are finding it hard to include sustainability in their brand messages, having better behavioural insights can make it easier to understand what consumers want in terms of sustainability and how they feel about it.

AI-driven insights and tools

Garnier recently partnered with Google to optimise their sustainability messaging. By analysing ML-generated brand insights from key moments of the customer journey, its organic product offerings, and its vegan ingredients, their marketing team was able to create a meaningful media strategy centred around Veganuary for the German market. Vegan beauty became the leading beauty category for the shopping delivery platform they partnered with. This led to a 97% increase in sell-out value while helping to provide more sustainable options for consumers. As marketers, we have an opportunity to help shift consumer habits from conventional products to more eco-friendly alternatives and drive industry transitions to sustainable business models.

Across the ad industry, efforts are also being made to establish new standards for sustainable media. European electricity provider EDF, with the help of Greenbids, was able to use Google AI to improve the media efficiency and energy performance of their ads. A custom API was set up to direct their programmatic bidding towards less energy intensive placements. This resulted in a 17% decrease in cost per conversion, with an estimated 13% decrease in emissions. Media efficiency features such as viewability targeting and attention-based bidding can also help to optimise media performance, while reducing emissions associated with ads delivery. Their marketing team was so impressed with the results that they've adopted this as an always-on approach.

Simple adjustments such as moving creatives to dark mode or reducing the brightness of creative assets can also lead to energy efficiency and performance co-benefits. European eyewear brand, Arnette, recently partnered with Google to introduce dark-mode browsing onto their retail website, resulting in an estimated 59% cleaner footprint compared to other webpages. Conversions were also 32% higher for site visitors who used the feature.

Reusing creative assets can contribute to reducing emissions linked to ad production. Google's trim video feature and product studio serve as prime instances of AI-driven tools, helping to extend the value of creative materials. Agencies and marketers have the opportunity to leverage AI, including generative AI, to craft fresh content from existing resources and construct versatile content formats. This not only lessens the environmental impact of creative production but leads to better results.

Empowering consumers

The good news is that even without the use of technology, we as marketers can play an incredible role in normalising more sustainable behaviours. Social norms change faster when the associated behaviours are more visible. In fact, behavioural science research has shown that the best predictor of intention to take a climate action such as switching to an electric vehicle, is believing that other people are doing it. Social proof is a stronger predictor than political orientation or climate beliefs.

Brands can play a crucial role in making sustainable choices commonplace by making them more visible in advertising and creator content. This can be achieved by linking sustainability with immediate advantages such as longevity, comfort or affordability. Such relatable messaging guarantees that the advantages of sustainable choices aren't exaggerated and consumers have a better understanding of what it means for them.

Regardless of your technical know-how, there is something each of us can do to support the marketing and advertising industry in shifting business practices and consumer choices towards a more sustainable future.