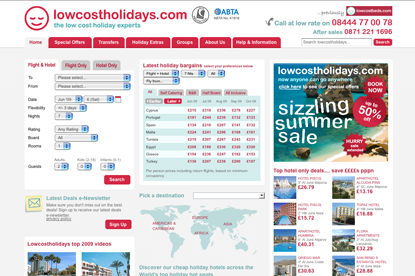 The agency picked up the account without a pitch, and will now create a number of campaigns for the company across the direct marketing, radio and online disciplines.
The campaigns will aim to raise awareness of the brand, and will target those British families who feel that they can no longer afford a holiday during the recession.
The work will run across the brand's "now anyone can go anywhere with lowcostholidays.com" positioning, and will roll out later this month online and on commercial radio stations.
The radio campaign will be supported by a promotion running on Heart FM, which will offer listeners the chance to win free holidays.
Lowcostholidays.com was launched five years ago offering consumers cheap and accessible package holidays. The company reported a year-on-year increase in sales of 70 per cent in 2008, with 300,000 people booking with them.