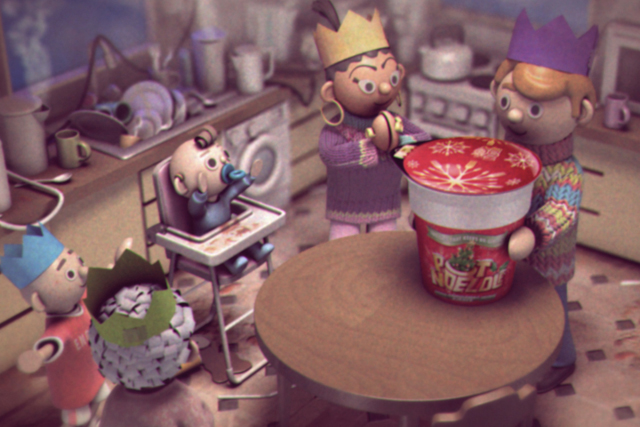 The agency's "noodle van is here", made by production company A Large Evil Corporation, is a satirical take on classic Christmas ad campaigns.
The one minute 15-second animation shows a brightly lit Pot Noodle van attracting attention as it travels through a town.
The driver, dressed in a Father Christmas outfit, is followed by a gathering crowd as delivers a Pot Noeldle to a family to eat as their Christmas dinner. It closes with the driver returning to the van to find it covered in graffiti.
The video has been seeded on the Pot Noodle YouTube channel. The creative director is James Hilton and director is Seth Watkins.
Tom Denyard, Pot Noodle marketing manager, said: "This shows that Christmas isn't really about the perfection that big brands sell to us each year. It is about getting together, having fun and eliminating festive stresses where possible."
The video follows on from Pot Noodle's Guinness spoof "Tipping Point", created by AKQA, which swaps the Argentinean mountainside village of the original ad with a North London estate.