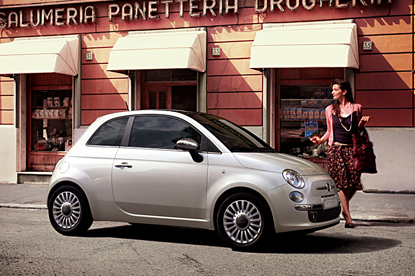 The account will be handled out of agency's London office. There was no incumbent on the digital business.
The agency will now work on a global campaign, which is set to launch in May, that will run across 50 countries, and will also include work in local markets.
The Fiat 500 Abarth was relaunched last year at the Geneva Motor Show 2008 and went on sale in Britain early this year, off the back of the successful relaunch of the Italian car manufacturer's 50s classic, the 500.
The Fiat Abarth 500 cashes in on the trend for relaunching retro car models, such as the updated Fiat 500 and BMW's Mini Cooper.
In line with a phrase coined in the 60s, that Abarth cars were "small but wicked", the relaunched model is a faster sports version of the Fiat 500.
AKQA already handles the UK digital advertising for a range of Fiat cars and vans and the global Fiat eco-Drive business.