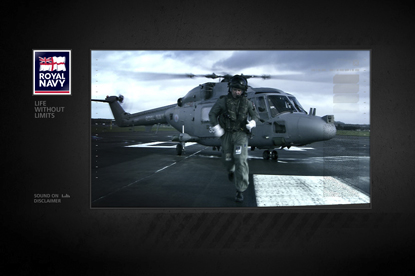 The agency will develop a mobile application to support the Royal Navy's recruitment drive through mobile platforms and marketing initiatives.

Daniel Rosen, the head of AKQA Mobile, said: "The Royal Navy's target audience for recruitment is perfect for mobile marketing. Their lives revolve around their phones and reaching them via the media has great potential for effectiveness."

Caroline Scott of Captain Naval Recruiting, added: "We are very pleased to be working with COI and AKQA Mobile in developing this new and exciting channel for the Royal Navy."
AKQA won a place on the COI Digital Media Framework in 2006.