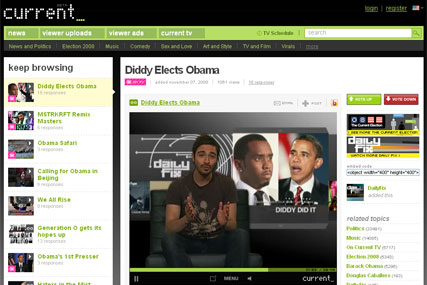 Current Media, broadcaster of the user-generated TV channel Current TV, has said it has decided not to proceed with its public offering "in light of current market conditions".

The company added that no securities had been sold and all activity regarding the proposed public offering had been "discontinued".

Current Media registered its intention to go public on 28 January, 2008. There were indications its fortunes had changed in November last year when it announced plans to make 30 staff redundant.

According to reports, Current TV's most recent regulatory filing showed the company has lost money each year since its launch in August 2005.

It is not known whether Current Media will go public at a later date.

Current Media claims Current TV is watched in more than 51 million households in the USA and UK, where it is distributed by Sky and Virgin Media.

Gore served four terms in the US House of Representatives and two in the Senate. He served as vice-president to Bill Clinton and was defeated by George Bush in the disputed 2000 presidential election. He has since become well known for his environmental activism.