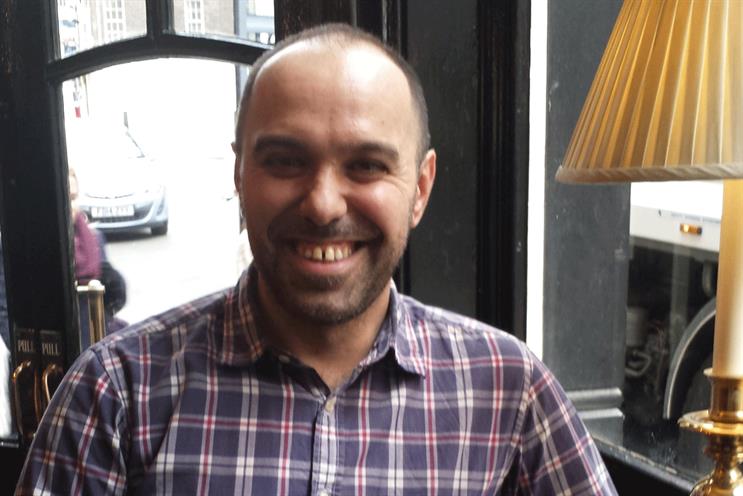 Congratulations to Ljupco Najdov (pictured), who has been named Adland-Lord of 2015 in an online poll carried out by The Red Brick Road. Najdov, who runs the Hat and Tun in Farringdon, London, took 21 per cent of the vote. Apparently, Atomic's staff are big fans of the pub and Grey London once racked up a £7,000 tab there in three hours. Second place was split between the landlords of The Hope, the Horse and Broom and The Queen's Head, who each got 7 per cent of the vote. At least they know just the place to drown their sorrows.
This charming woman
Unflinching in its commitment to investigative journalism, the London Evening Standard tracked down the five most popular women on the new dating app Happn for a feature last week. Melissa Wyatt, a 28-year-old communications manager at OMD UK, is the fourth-most in-demand woman on the site with an apparently impressive 1,075 "charms". By sending women charms, men can make sure they get their attention. Wyatt has had 12 dates through Happn so far but is still on the site. "I met a lovely guy but he was super-obsessed with his cat so he had to go," she told the newspaper.
The AARgh challenge
The beloved advertising institution AAR is hitting 40 this year. And like many 40-year-olds, the intermediary is approaching the milestone with a mind to get fit. As such, AAR has created the Fit@40 step challenge to find out which is the fittest agency team. It almost makes you long for the days when a midlife crisis was simple and involved a sports car and a younger lover, doesn't it? At any rate, TMW's "The Jets" are winning at the moment with more than a million steps. OgilvyOne, meanwhile, has already won Diary's award for the most creative team name, The Agony of Defeet. Good show.