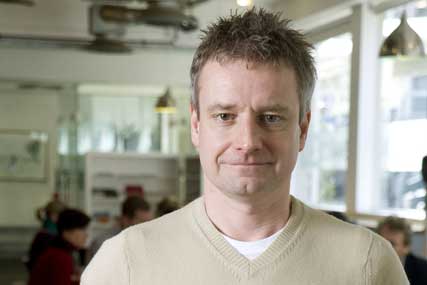 He is not thought to have a job to go to and will not be directly replaced.
Young, who briefly took charge of the agency's creative department after the departure of Steve Henry, was passed over for the top job in April 2009 when the company hired Mark Hunter, formerly the executive creative director at Euro RSCG, as its executive creative director.
Young's departure is understood to be by mutual agreement, but comes as part of a reworking of the TBWA creative department to bring in more digital expertise.
Young joined TBWA as a creative director in July 2007, moving from FCB. He began his advertising career at TBWA in 1988, before moving to HHCL two years later. While at HHCL, Young was named as a Campaign "Face to Watch", and was responsible for creating the award-winning "slap" TV ad for the Tango brand.
"I've really enjoyed working with TBWA, but now definitely feels like the right time for me to move on and get involved in something new," Young said. "We've established a powerful creative momentum and you can feel it in the agency's ever-increasing energy."
Hunter said: "Al has helped build firm foundations for TBWA to further expand and enhance its creative positioning. I would like to thank him for this and wish him all the best on behalf of the entire team here."