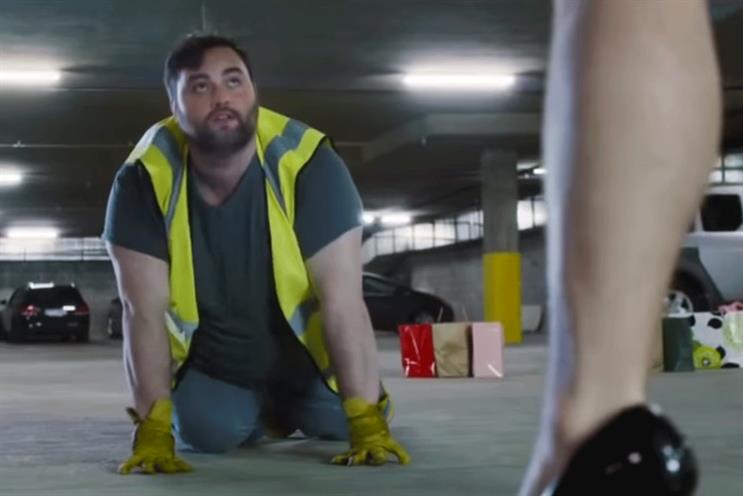 Domino's Pizza, LateRooms.com, Plenty, Premier Inn and Victorian Plumbing are the other brands whose ads have been given the Carr treatment, and will be aired in the ad breaks during the Gala, which kicks off at 9pm.
Alan Carr's ad takeover has been a popular feature of the Gala for several years, with Evian and Marmite among the many brands to have taken part. This year, viewers will be asked to vote on their favourite execution using social media for the first time.
Carr will be wearing a Domino's uniform when he covers the pizza brand's "So tasty the mouth boggles!" ad. He will also do a live action retake of Victorian Plumbing's animated bathroom ad and take on Lenny Henry in the Premier Inn ad.
Rob Ramsey, partnership leader at Channel 4, said, "The ad break is a real highlight for these brands and this year we've added the innovative Twitter competition element to generate even more engagement with our viewers."
The ad break takeover is produced by Open Mike and managed by Charlotte Rowland, creative strategist at Channel 4, working with media agencies Manning Gottlieb OMD, MediaCom and ZenithOptimedia.