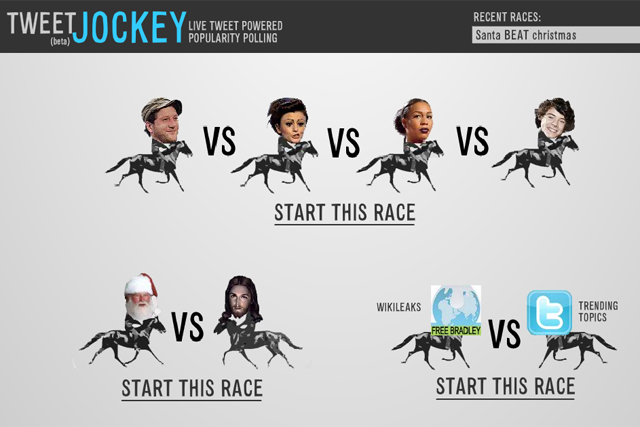 TweetJocky allows users to find and select Twitter search terms and discover which ones are generating the most buzz on the microblogging site.
Popular subjects on the TweetJocky site currently include a race between 'The X Factor' contestants. One Direction is still ahead despite losing the final to Matt Cardle.
Earlier this year Albion London created the Slapometer that allowed users to vote for who should be the next prime minister by "slapping" their candidate's online animation.
Albion London's clients include Air New Zealand, Epson and O2 Telefonica.