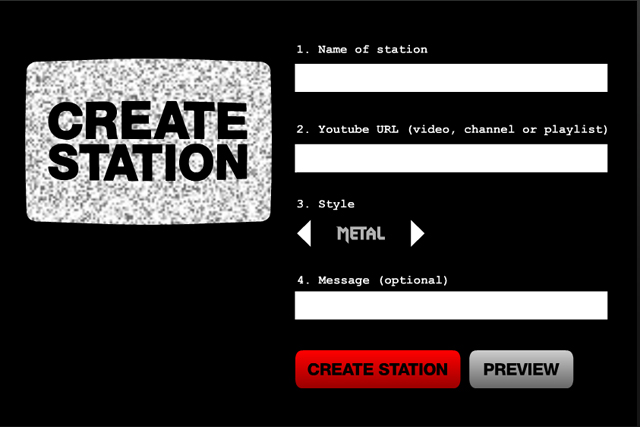 The software, called Create Station, is intended as an online messaging service that will allow social media users to send a YouTube video or playlist with bespoke branding before the video plays. Users can also write messages that will run as a ticker under the video while it plays.
Reminiscent of the classic MTV-era idents and 80s VHS, there is a choice of nine initial designs for the skins with more to follow.
Users will be able to select a skin, add text and publish or share their video on YouTube, Facebook, Twitter or other social media channels in less than 10 seconds.

Brainient founder Emi Gal said: "When I was a kid, my dad had this antique lantern slide in the living room. We would turn off the light, insert slides one by one and project them on the wall. I think CreateStation is the lantern slide for the YouTube generation. That's why I love it."