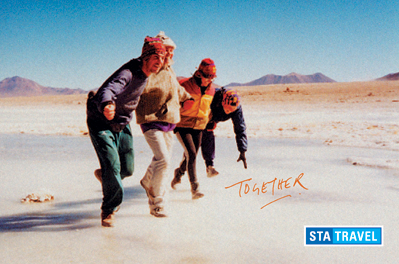 The incumbent, the Manchester-based agency Love Creative, was not involved in the pitch, which was led by Celia Pronto, the marketing director at STA Travel.
Last November, STA Travel announced plans to rebrand with a new look and a wider product range. The rebranding programme will roll out this year.
Albion will now handle all of STA Travel's advertising, digital, point of sale and store activity.
Love Creative was appointed to handle STA Travel's creative strategy in March 2007.
Since then, it has worked with the company's internal design and advertising teams on its online and offline communications and promotional projects.
In January, Love Creative launched its first national print campaign for the brand.
Last September, STA Travel appointed Village Green to its UK brand communication strategy and media planning account.