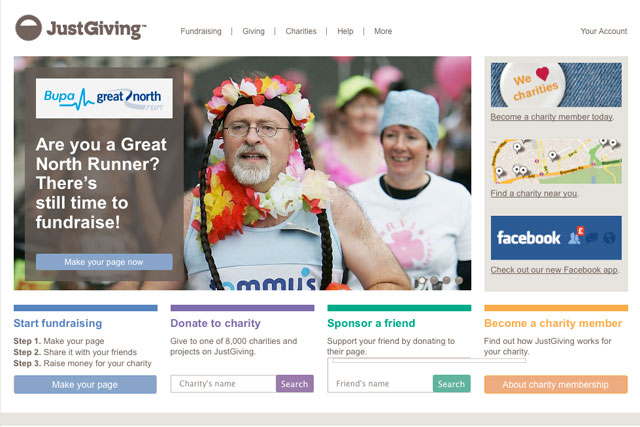 The hiring, after a two-month pitch process, marks the first time that JustGiving has worked with an ad agency.
Albion is now expected to work with JustGiving on a new positioning, as well as creating a series of digital campaigns to help raise awareness of the range of products that it offers.
The work is thought to contain a strong social media element to help JustGiving grow stronger relationships with consumers.
JustGiving, which appointed Romain Bertrand as its first head of marketing in May, is the largest online fundraising platform in the UK. It has relationships with more than 9,000 charities and contains almost two million fundraising pages.
However, JustGiving faces competition after the creation of rival offerings supported by major corporations such as Virgin and BT.