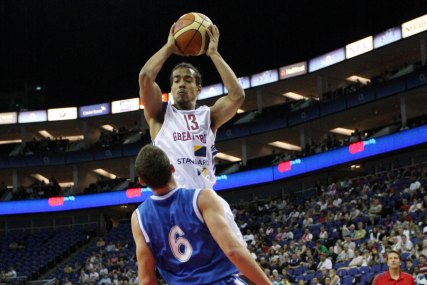 Success at the basketball competition this summer is essential in ensuring Team GB a place in the 2012 Olympics.
Jason Goodman, chief executive of Albion, and his team will provide strategic advice and creative assistance to a Hoopsfix-led campaign.
Activity will include an online blog, a short mocumentary, some experiential marketing, merchandise and advertising which will all be seeded out across social media sites including, Facebook, Twitter and YouTube.
Goodman said: "The International Basketball Federation (FIBA) is one of the few governing bodies that does not give an automatic place to the host nation team at the Olympics so Team GB need all the support they can get at the qualifying games this summer."
The British basketball team (Team GB) was formed in 2005 when the home nations' respective governing bodies England Basketball, Basketball Scotland and Basketball Wales joined forces to field a competitive team for international competition after London secured the 2012 Olympics.
The current team features three NBA players including Ben Gordon from the Detroit Pistons, raising the chances of success this summer.