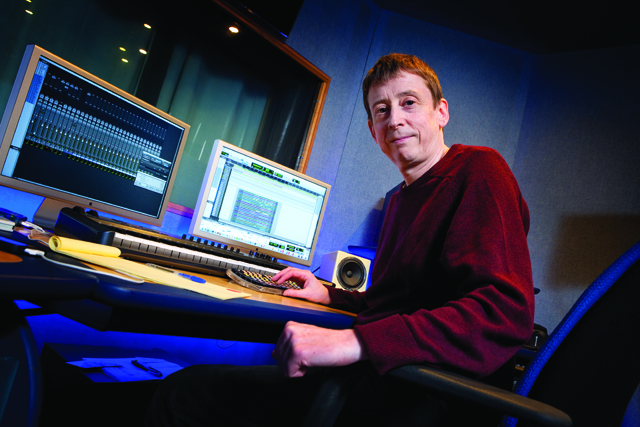 In days of yore, advertising music composers sharpened their quills and, by candlelight, worked away on jingles such as "p-p-p-pick up a Penguin", "a Mars a day helps you work rest and play", and "do the Shake n' Vac". Staggeringly, these are still remembered by vast swathes of the population. As the music psychologist Victoria Williamson notes: "Music is one of the most powerful memory cues, because it is instantly attractive and easily adaptable."
However, times have changed and in the modern world we are just a few swipes or clicks away from listening to a gigantic collection of recorded music, a lot of which can be licensed and synchronized with your latest commercial. Given this amazing resource, why bother briefing a music composer?
There is no general answer to this question. Undoubtedly, "syncs" can work well. Brand and band tie-ups can work well. But this question must be answered on a case-by-case basis; you need to get to the core of the purpose of each communication.
Composed music is, by its very nature, something new, never before heard. It cannot be found on iTunes; it is not on Spotify, and it cannot be found on a link in a Google search. The unique nature of composed music is one of its strengths; it can be exclusively associated with a product. It does not have another purpose, it is not trying to sell records or promote the career of a pop artist. In a world where differentiation is becoming more difficult, this can be an advantage.
As well as creating something new and memorable, a good music composer can also create a piece that fits a script perfectly. If you are making a film, then each hit-point and key message can be underlined and amplified in the score. If you are making an audio production, such as a radio ad, the music can be arranged to fit around the dialogue and SFX seamlessly. Music changes perceptions of a piece of work in a powerful way. As Mark Fiddes, the founder of Yourbrand², says: "Music is your idea on steroids. It's the boost that can bring out attributes you never even thought of earlier in the creative process. Hunter S Thompson called it 'fuel' and reckoned you could drive a car with the gas needle on empty for an extra 50 miles, so long as the radio was turned up loud enough."
"We can achieve astonishing results now for budgets that historically would not have been adequate"
Working in a music production company, I come across many ideas and attitudes about the pros and cons of commissioned music. One of the most prevalent is that it is too expensive. To answer this, I would make several arguments. First, the actual act of composition itself requires typically only one or two people. The costs tend to arise in the subsequent arrangement and production phases. Obviously, if the brief suggests that the composition is arranged for full orchestra, choir and three lead vocalists, then recording studio costs, session fee payments, and usage costs can become substantial.
However, there are often alternatives. Modern technology is incredible, and during the past few years we have witnessed a rapid evolution in the power of recording equipment, and "virtual" instruments. We can achieve astonishing results now for budgets that historically would not have been adequate. If you think a composed track would be your ideal solution, but that you cannot afford one, get on the phone and talk to a few music production companies. Tell them your ideal, tell them your limitations. Tap into their experience to see if there is a workable solution.
Another common concern is that it takes too long to get a track composed. Here, again, the speed and power of modern technology comes into play. It is easier than ever to turn something around quickly. Also, the alternative route of negotiating sync licenses is not always straightforward and can be time-consuming. Like all people working in the creative industries, nothing focuses us quite as much as an imminent deadline. As Leonard Bernstein said: "To achieve great things, two things are needed; a plan, and not quite enough time."
Another a couple of concerns that get bandied about are that music is difficult to brief and composers are hard to work with. To get around these issues, music companies often provide a music producer to provide the interface between agency and composer. I like to work with clients myself to develop the brief, and I will help as much as I can in this process. A well-developed brief results in a more efficient process for all concerned, and working with a good brief increases our chances of getting it right.
So I have given some reasons why composed music can bring a little extra magic to a campaign, and tried to dispel some myths about how difficult it is to commission. As alchemy attempts to transform base metals to gold, so I believe music can transform a campaign to work wonders for agency, clients and consumers alike.
I will leave you with the words of JK Rowling, taken from Harry Potter And The Philosopher's Stone: "Ah, music," he said, wiping his eyes. "A magic beyond all we do here!"
---
Paul Cartledge is a music producer at Yellow Boat Music