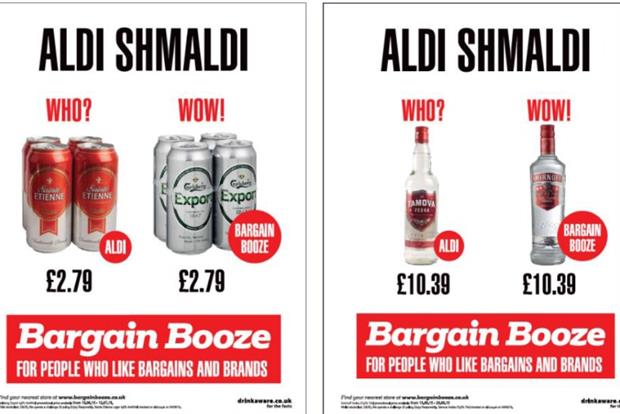 Bargain Booze played the discounter at its own game with a cheeky take on Aldi's advertising campaigns, which pit brands against Aldi's own range.
It ran full-page adverts in The Sun, Liverpool Echo and Manchester Evening News plus ads on billboards and telephone booths throughout London in June that claimed Bargain Booze sold brands at the same price as Aldi's own-label equivalents.
At the time, Bargain Booze said the concept was to communicate that the retailer stocks "low cost, well-known brands, and always has done."
However, Aldi seems not to have seen the 'funny side' and has filed a writ at the High Court that seeks to force Bargain Booze to cease the campaign and award it £100,000 in damages.
Aldi declined to comment and Bargain Booze had not responded at the time of writing.