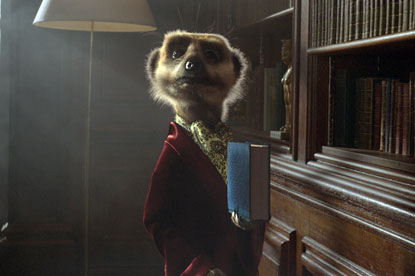 The price comparison website is producing 5,000 dolls in the image of the animated star of the successful VCCP ads.

The dolls will go on sale at London's Harrods store, priced at £19.95 each, in time for the Christmas shopping rush.

Aleksandr said: "Make welcomes for new handsome Aleksandr action toy in box!"

The doll will repeat Aleksandr's "simples" catchphrase and distinctive squeak when squeezed.

Some of the profits from sales of the dolls will go to London Zoo for conservation work.

Earlier this month, it was announced that Aleksandr will host his own chatshow, interviewing guests including Piers Morgan.

Aleksandr now has 596,000 friends on Facebook and 28,000 followers on Twitter.