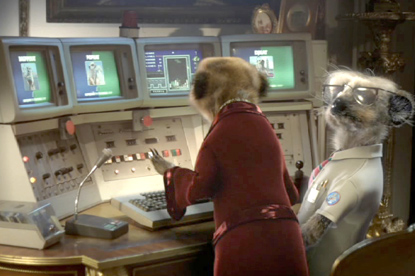 The meerkat puppet will interview Morgan, as well as a host of celebrities and well-known figures, on his own web show.

Aleksandr has won a cult following of more than 500,000 fans since his first debut in the Comparethemarket.com ad, which aired in January where he was shown plugging his website comparethemeerkat.com.

The chatshow will feature on both websites. Other big names lined up to face a grilling from the meerkat include the X Factor judge Simon Cowell and the Russian PM Vladimir Putin.