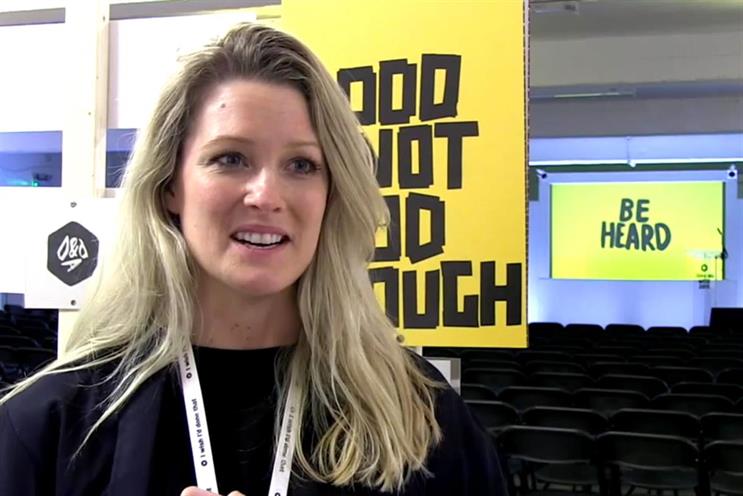 In her new role, Holder will look to identify and attract diverse talent for Anomaly and will no longer be a partner. She will also work more closely with Hearst's Elle magazine, following her involvement of the "#MoreWomen" campaign last year.
Oli Beale is now the sole executive creative director at Anomaly London alongside fellow London partners Camilla Harrisson, the chief executive, and Stuart Smith, the chief strategy officer.
In the role of cultural ambassador, Holder will not be based in its office and will no longer be an equity partner, but will be salaried.
Holder and Beale joined Anomaly in 2013 as creative directors and partners with a stake in the business, having previously worked as creative directors at Mother. The duo joined as the most senior creatives at the agency and within a year their roles were renamed to executive creative director.
Before joining Mother in 2011, Holder and Beale were at Wieden & Kennedy London and WCRS.
Harrisson told Campaign that Holder might also work on client work in future "as and when that project and her passions coincide".
She said: "At Anomaly we have always believed in supporting people's passions rather than suppressing them. That extends inside and outside work for our people, whether you are also a US Olympic fencer – like Daryl Homer; have your own furniture company as a 'side-hustle' like Carlos Naude; want to explore a social media service for professional footballers; or are a highly respected artist like Kevin Lyons.
"In this same spirit Alex Holder is changing her role and relationship with Anomaly. She will have greater freedom and flexibility to follow her own passions including working more closely with Elle Magazine with whom she so successfully championed the inequality surrounding women in the world #morewomen but also become more focused for Anomaly on expanding our relationship with, and access to, diverse creative talent to inspire, hire or collaborate with. We're incredibly excited for her and us."