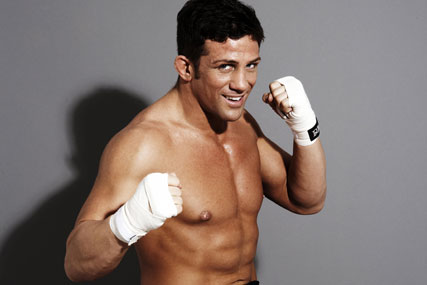 Under the terms of the deal, Reid will star in a new and as yet unnamed 60-minute pilot to be shown on Bravo later this year, as well as in a factual entertainment series in 2011.
Reid's new shows are part of contract VMtv signed with reality star and former glamour model Price last week. The deal includes the cost of production and is understood to be worth £6m over two years.
Reid said: "I'm delighted to be part of Bravo's ongoing programming success. They've shown real faith in me and I can't wait to get stuck in to some new, creative ideas that will help show people who the real Alex Reid is."
Mark Sammon, head of commissioning for VMtv, said, "Alex has proved he's more than just a MMA fighter and we have some really exciting plans in the pipeline for him. He really resonates with the Bravo audience and we're thrilled that he will be a vital ingredient in the channel's strategy to broaden its audience."
Last month, BSkyB acquired VMtv
for up to £160m and entered into a number of agreements, providing for the carriage of certain Sky standard and high-definition (HD) channels on Virgin Media.
In May, VMtv unveiled a
new channel identity and logo for Bravo
, ahead of a new schedule, which included the series 'Spartacus: Blood and Sand' starring John Hannah.