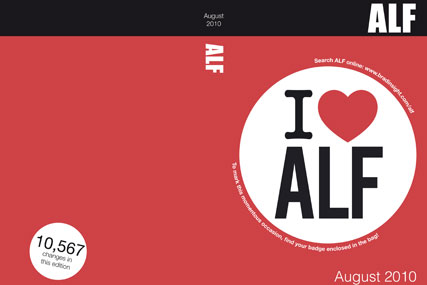 ALF was launched in 1987 and, including its final print issue, has published 276 editions, 267,145 pages and a total of 3.8 million updates.
The new digital version includes features such as the ability to browse advertisers by market category, as well as activities, printable company summaries and a predictive search engine.

Bernard Johnson, managing director of BRAD Insight, the business behind ALF, said: "As the need for information changes, ALF has to match the pace of today's market. ALF connect is updated daily to provide our clients with the most accurate information possible.
"Though sadly we have to say goodbye to the ALF print edition, we're confident that the decision to move online means ALF connect can respond to changes quicker than ever and continue its relevance for a least another 20 years."
The launch of ALF connect is part of BRAD Insight's current overhaul of the ALF business development portfolio and its products. Genesis, the interactive business development tool, has also been rebranded, as Alf intelligence.