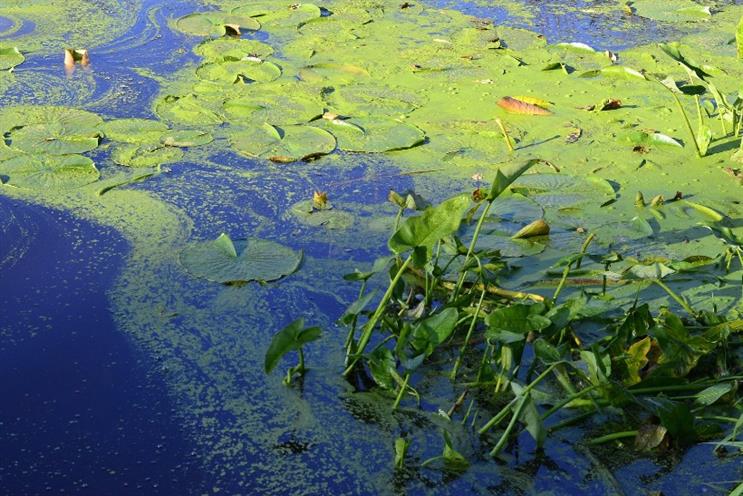 Natural junk
At a time when consumers are becoming distrustful of major food companies, brands are taking the bold step of reimagining junk food with a focus on natural ingredients. This summer PepsiCo announced the launch of a naturally flavored line of sodas, to be called Stubborn.

We're also seeing a wave of new confectionery brands that champion natural ingredients. The Marshmallowist, based in London, uses them to create imaginative marshmallow flavors, which include raspberry and champagne, and spiced pumpkin and maple sugar seeds. Boston-based Unreal Candy uses natural, sustainably sourced ingredients in all its products. The startup launched in 2012, and its products are now stocked in more than 2,000 stores.

Why it's interesting: With Hershey announcing its milk chocolate bars and Kisses will be GMO-free by the end of 2015, other big confectionery brands will need to reassess their strategies. Consumers will still expect the same taste and satisfaction, but are demanding healthier substitutes.
New omnivores
Consumers are rethinking their relationship with meat, eating less of it and familiarising themselves with other options—more than 60% of millennials consume meat alternatives, according to a study by 210 Analytics. The Herbivorous Butcher, whose permanent store is currently under construction in Minneapolis, sells "a wide variety of plant-based meats and cheeses," thereby dispensing with veggie-centric messaging.

Amid these cultural shifts, a startup called Impossible Foods hopes to upend the meat industry with a product that CEO and founder Pat Brown calls a "shock and awe" plant-based burger indistinguishable in taste from real beef. Currently in beta testing and expected to reach the market in 2016, the product is made from proteins and nutrients extracted from greens, seeds and grains, recomposed to replicate the flavor and texture of beef—patties even "bleed" like meat.
The company raised $108 million from high-profile backers including Bill Gates and Li Ka-shing in October 2015. "Our target market is not vegetarians. It's not vegans. It's not fringy health nuts," Brown told New York magazine. "It's mainstream, mass-market, uncompromising, meat-loving carnivores."
Why it's interesting: Between scientific innovation and evolving public attitudes, tomorrow's conscious eaters will fall somewhere in the "flexitarian" spectrum. Companies such as Impossible Foods will allow them to balance concerns about health and sustainability with indulgence.
Byproduct brands
Restaurants such as Silo in Brighton, UK, have already championed the idea of closed-loop living as not just responsible, but aspirational. Now some innovators are using formerly discarded byproducts to create entirely new products.
The White Moustache, a Brooklyn-based yogurt company, uses excess whey from its production process to create a probiotic health drink. New Zealand beer brand DB Export recently created a biofuel from a by-product of the brewing process. And Madhouse Vinegar Company near Cincinnati uses upcycled beer wort from local craft breweries to make its artisanal, small-batch malt vinegars.
Why it's interesting: Conscious consumerism is reaching new levels as people start to become educated about responsible reuse. Simultaneously, brands are finding ways to use this behavior to create desirable products.
Swavory foods
Mirroring changes in the consumer palate, which is moving increasingly away from sugary sweetness, a new wave of foods is straddling the sweet and savory worlds. This year Dan Barber, founder of the iconic Blue Hill restaurant in Greenwich Village, New York, launched a range of savory yogurts including beetroot, squash, carrot, and sweet-potato flavors. As we saw in our 2015 "Future of Food and Drink" report, culinary cocktails paired with savory dishes are also becoming popular. New products such as Soupologie's latest range of soups feature "swavory" flavor combinations including strawberry and tarragon, spinach and mango, and watermelon and chili.
Why it's interesting: As consumers become more adventurous, sugar and sweetness fall out of favor, and new influences grow. Nordic cuisine, for instance, champions a sharper palate, so food trends are evolving away from strict sweet or savory binaries.
Inhalable cocktails
The breathable cocktail recently became the latest exotic trend to hit the London bar scene. Perennial food and drink innovators Bompas & Parr created a pop-up called Alcoholic Architecture that allowed guests to immerse themselves in a cloud of gin and tonic, absorbed via the eyes and respiratory system. Meanwhile, at Café ArtScience in Cambridge, Massachusetts, a device called Le Whaf turns spirits into flavorful fogs that provide an interesting amuse-bouche but don't get drinkers intoxicated. Whether an immersive cloud or flavorful puff, breathable drinks have caught the fancy of drinkers and mixologists alike.
Why it's interesting: Inhalable drinks are one of many small signs that cocktail culture, long obsessed with excavating the past, is now turning toward a more innovative, modern outlook.
Algae
Thrive, the first culinary algae oil to hit the US market, made its debut at an upscale California grocery store in October 2015, and could soon become the next everyday cooking staple. The product has a high smoke point and very low levels of saturated fat, and can be grown in tanks without the large agricultural footprint necessary to produce other cooking oils, making it sustainable as well. Moreover, it tastes good.
"The algal ingredients don't have any of the flavor 'baggage' you'd expect," Barb Stuckey, chief innovation officer at Silicon Valley food development firm Mattson, told Fortune. Solazyme, the company that makes Thrive, also markets an algae-derived protein powder as AlgaVia, which, unlike many protein powders, does not add viscosity or grittiness to a mixture.
Why it's interesting: Algae ticks all the health, sustainability and price boxes to make it a big hit with consumers and brands—watch to see whether it can overcome the "ick" factor of the algae label in 2016.
Microbe-based cocktails
Alcohol depends on fermentation for its existence, but fermented food ingredients have rarely made their way into cocktails—until recently. At London's Dandelyan, bartender Ryan Chetiyawardana adds fermented peach and fermented Peychaud's Bitters to his ice-free concoctions. In Paris, Little Red Door uses fermented fruit syrups, while London's Jinjuu infuses its take on the Bloody Mary with kimchi.
Why it's interesting: Heightened interest in process and provenance also means drinkers are more interested in the biological processes that go into a drink. Extra fermentation adds another layer of intrigue.
Ancient ingredients
Ancient superfoods steeped in a history of superhealth benefits and mystic promise are the hot new ingredients in chocolate, cereal and more, promising healing, metabolism-boosting, enriching properties. Oppo's ice cream flavors include Madagascan vanilla with baobab, and salted caramel with lucuma—hailed as "gold of the Incas."
Lucuma also features in Raw Gorilla's snacks and cereals, along with maca, described by the company as "an ancient Peruvian root used by the Incas for its mood and endurance enhancing properties… rich in thiamin, riboflavin and Vitamin B6." Beauty is following suit and also including more ancient superfood ingredients.
Why it's interesting: Curiosity around superfoods and a willingness to try new ingredients is increasing among consumers who are taking a holistic approach to their health.
Chefs as thought leaders
As food and issues relating to feeding the planet sustainably take center stage, chefs are taking on the role of thought leaders. UK chef Jamie Oliver is promoting a sugar tax and has launched a global Food Revolution Day campaign to help children access healthy food in schools.
New York chef Dan Barber, founder of Blue Hill, launched WastED in March 2015, a pop-up highlighting the issue of food waste and serving as a thought leadership platform for his ideas about the future of food. Chefs Roy Choi and Daniel Patterson have created the new affordable healthy fast-food chain experiment LocoL—which has René Redzepi of Noma on its advisory board—to campaign for access to healthy food for low-income families and create alternatives to fast-food giants.
Why it's interesting: Food is becoming increasingly central to culture, consumer spending habits, and popular discourse. It's also an increasingly hot political point, as we debate how to feed 9.6 billion people by 2050, while also addressing the rising obesity epidemic in established markets. Food, previously considered a satellite subject at thought leadership conferences, is starting to become a central topic and something that innovators across the board are addressing.
Cachaça
Once seen as a cheap drink for the masses, Brazil's national spirit is going global amid rising Olympic-fueled interest in the country. Cachaça, the main ingredient in the caipirinha cocktail, is distilled from sugarcane and ubiquitous in Brazil, where it has more than 2,000 colloquial nicknames, but has been little known outside the country until now.
"The low rate of the Brazilian real compared to the euro and dollar has only helped exports, and at home the spirit has become increasingly valued with high premium versions appearing and big drinks companies investing," says Rio de Janeiro-based journalist Beth McLoughlin.
Why it's interesting: While the economic picture is currently bleak in Brazil, food and drink exports could be a bright spot. Watch Brazil in 2016 to see whether Olympic buzz translates into cultural and economic clout.