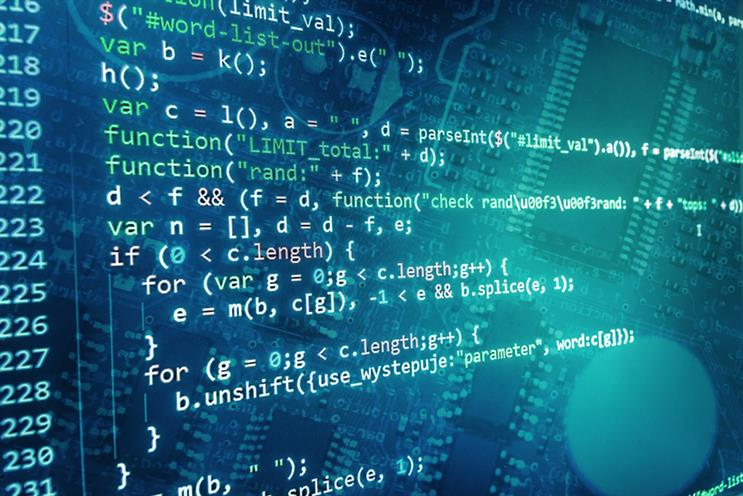 When it comes to sifting and sorting through information, nothing beats an algorithm for speed and, as the algorithm keeps building up information based on previous activity, it gets smarter.
The promise of automation is that it will improve our lives, from smart thermostats to self-driving cars. But can the algorithm supplant the role of the editor? Facebook controversially replaced human editors with algorithms to decide its trending topics last month, but the move backfired when it inadvertently published several fake and inaccurate stories. Lorraine Candy, UK editor-in-chief at Elle, dismissed the idea that an algorithm could replace a human editor when she spoke at Spark, the annual event organised by magazine trade body Magnetic.
Candy said editors draw on "years and years of journalistic experience" and use their "unrivalled access" to decide the content of a magazine. The editorial team, she said, is "constantly talking to our consumers" and "we edit everything". She added: "I see every piece of merchandise that goes in the magazine. For one shoe that appears in Elle, I will have seen ten. I will have seen so much, I will know what's coming up.
So we are the walking algorithm." Candy was careful to stress that she would be "absolutely insane" not to look at analytics and data "to see what people are looking at". But she said: "Sometimes the data isn't accurate or it isn't what we want to do or it's a route we don't want to take our consumer or advertiser down, so we ignore it." However, there is a big difference between the slow-paced environment of a print monthly, where consumers expect a considered "edit", and the whirl of 24-hour online news and social media.
Ross Jenkins, global managing director at Mullen- Lowe Mediahub Performance, argues that there are times when algorithms can match a human editor. "Algorithms can contemplate a much broader set of input data to determine what is currently trending and what captures the cultural zeitgeist," he says. "Imagine having up-to-the-millisecond data on every trending search keyword, every trending hashtag, everything being pinned on Pinterest.
No human editor could consider all of that input." But Tony Wright, strategist at DigitasLBi, believes there will always be a need for a human editor. "While data is very valuable, you still need human insight to read the data in the right way," he says. "There's a danger of relying on data alone."
---
NO
Paul Mallon
Head of brand engagement, Paddy Power
"Algorithms don't come in on Monday morning stinking of Guinness. Algorithms don't drink in the disabled toilets at lunch. But algorithms are zero craic at the Christmas party and rubbish at getting a round in. So, no, algorithms can't match a human editor."
---
Yes
Christine Beardsell
Managing partner of content, Fold7

"Sites such as BuzzFeed and The Lad Bible are all about uncovering stories that are about to break. This content demands data sets to help be the 'first to the punch' and drive maximum shareability and SEO benefits. Bring on the bot editors!"
---
NO
Tom Darlington
Head of planning, Goodstuff Communications

"There is a difference between information that is popular and information that is important. Algorithms have a proven record in the distribution of the former but not the latter. Human editors will always be vital in the distribution of new, important ideas."
---
NO
Reemah Sakaan
Director of marketing and media planning, ITV

"Algorithms are a scalable and affordable alternative to having to nurture the next Anna Wintour, Harvey Weinstein or David Droga. But they are a pale version of the human experience. Use your instinct – edit out the algorithm hyperbole."