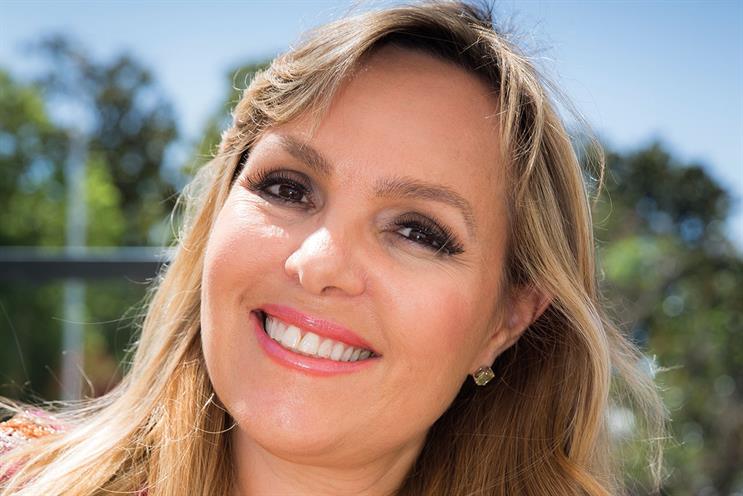 Unilever has taken its push against stereotypical images of women and men in advertising to new levels with the "Unstereotype Alliance" as it tries to generate a lasting movement.
The alliance, unveiled at Cannes Lions, brings together several of the world's biggest advertisers including Unilever, its rival Procter & Gamble, Mars and Diageo, as well as tech giants Facebook and Microsoft.
It follows the launch of "#Unstereotype" in 2016, a global initiative for Unilever's 400-plus brands to move their advertising away from stereotypical portrayals of gender.
That the initiative has come to fruition at all is seen by many as a tribute to the energy and drive of its architect, Aline Santos, Unilever's executive vice-president, global marketing.
Santos said the Unstereotype Alliance, which is in partnership with the United Nations Entity for Gender Equality and the Empowerment of Women, is rooted in the need for "urgent action".
She said: "The ambition is that unstereotyping becomes the norm and not the exception. The fact that Uni-lever has got the industry involved means we are very serious as a business to see progress when it comes to helping shape perceptions to reflect realistic portrayals of men and women."
The eventual aim, Santos added, is to expand beyond its founding members and generate "a movement" across industries.
Santos described herself as "flying the flag for unstereotype". She continued: "Not just when it comes to the way we do advertising but also the way we activate our products, how we innovate, the way we treat our people and the way we act in the society we live in."
Talking and making things happen come easy to this "loudmouthed Brazilian", as Santos called herself. One of her first tasks this year was at the World Economic Forum meeting in Davos, when she launched research on "the unstereotyped mindset", urging businesses to recognise that stereotypes, social norms and unconscious bias contribute to the gender gap.
The study, which interviewed more than 9,000 men and women across eight markets, revealed that outdated stereotypes and social norms are prohibiting positive change.
The subject is clearly close to Santos' heart. The Unilever veteran, who was handed an additional diversity and inclusion remit last year, was part of the Dove global brand team when "Campaign for real beauty" was created. She also led the "Dirt is good" work for Persil.
Reflecting on how she approaches marketing challenges, Santos said: "Behind every good idea, you need conviction and passion. 'Dirt is good' is such a powerful idea but it faced resistance both internally and externally. This was a brand that was dying, with diminishing market share, and is now one of the biggest in our portfolio.
"The brand's philosophy that children should be given the freedom to be creative was not an easy sell, but we believed in it passionately and that is what drove the campaign and, ultimately, sales. As businesses, we need to experience the tensions of society and its people, and aim to solve those."
"Experiencing tensions" to understand the customer is something Santos revels in. As a marketer in Brazil, she once persuaded her team to spend a few days in the favelas to observe behaviour and habits, which helped them develop a shampoo for wavy hair.
Santos said: "This kind of exercise is what gives you conviction and compels you to find the brand purpose that doesn't make people shout: 'What the hell do you think you are doing?'"
She cites a campaign for hygiene brand Lifebuoy that promoted hand-washing using soap in rural India: "Talking to mums in Indian villages, we realised how poor sanitation conditions and certain social and cultural practices meant children were dying. This forced Unilever to put money behind the cause that really mattered."
Unilever has said it wants to make its advertising work harder, cutting the number of ads by 30% and its agencies by 50%.
Santos argued that companies must combine profit with purpose. She pointed out that Unilever's "sustain-able living" brands are becoming increasingly important to the company, growing more than 50% faster than the rest of the business and accounting for 60% of growth in 2016.
And this focus on purpose applies to gender too: "I'm sensing urgency around these issues. Businesses are not stupid and understand there is a commercial imperative to increase diversity ratios. The myth that there are not enough women to hire is just bullshit."
For Santos, progress – especially when it comes to projects such as "#Unstereotype" – will only happen when more diverse leaders are allowed into the industry to lead the agenda for change.
The Unstereotype Alliance's goals
Establish a code of conduct.
Set up clear accountable measurement standards about the outcomes of advertising.
Collaborate for best practice.
Create compelling narratives in terms of business effectiveness and encourage the rest of the industry to join in.
Develop a mandate of internal change that challenges businesses on its recruitment policies.