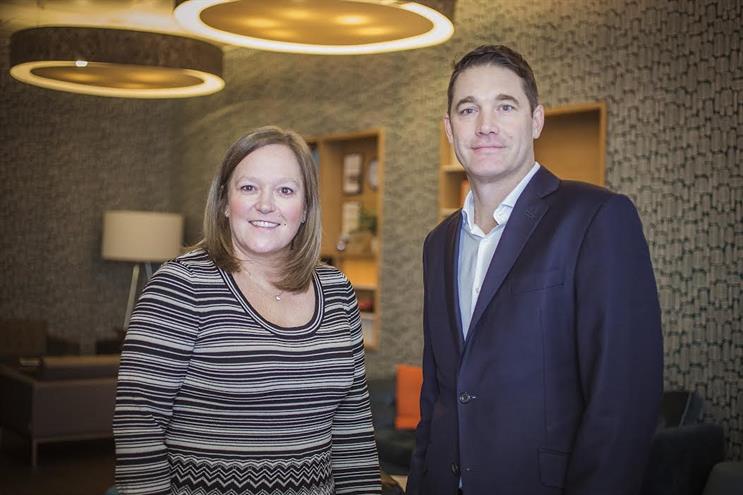 MacCallum joins M/SIX on 1 February as its parent, The & Partnership, prepares to take on Toyota's £240m European media and creative account.
He said he was attracted by the combination of The & Partnership's ownership structure – with staff having majority control – and access to WPP's Group M, which co-owns M/SIX in a joint venture.
MacCallum said: "The combination of a truly integrated independent agency network, aligned with the strength of WPP, means there are incredible foundations in place to deliver against the clear ambition for the business."
Jess Burley is global chief executive of M/SIX, which has been winning a growing number of international clients. MacCallum's appointment to the role will allow her to focus beyond the UK.
He is excited about how M/SIX can collaborate with The&Partnership's other agencies, including creative shop CHI, content arm All Together Now and digital and CRM outfit Rapier.
"My view on the success of agencies now is it's about their ability to offer an integrated proposition for clients," he explained.
"The&Partnership is delivering on integration, rather than just talking about it. If you look at Toyota, it wanted creative and media and some data – and it moved [the account] without a pitch."
MacCallum added that The&Partnership's swoop for Toyota, which axed Saatchi & Saatchi and Zenith from creative and media duties in November, was "an incredible coup".
He said M/SIX had benefitted from the fact that Johnny Hornby, the co-founder of CHI, and Burley, a former boss of Hearst UK, had built the business without either of them having worked in a media agency.
"You've got a grown-up media agency working alongside one of the best creative agencies," MacCallum said, noting the integrated model was already working for other clients such as News UK.
He plans to use his media agency experience to build M/SIX further. The agency claims about £250m in billings and has around 75 staff, with headcount set to grow to 100 because of the Toyota win.
M/SIX is "just the right size to turbo-charge it", he said, adding: "As you grow, you need structure and culture."
Omnicom shocked the industry when it shut M2M in September last year following a string of account losses. MacCallum joined M2M in 2005 and became chief executive in 2014.
M2M was shortlisted for Agency of the Year at the Media Week Awards in 2013 and 2014.
Burley said: "Alistair brings with him an incredible CV, having led M2M through an accelerated period of expansion, transforming it from a small shop to an agency of scale with a great reputation."